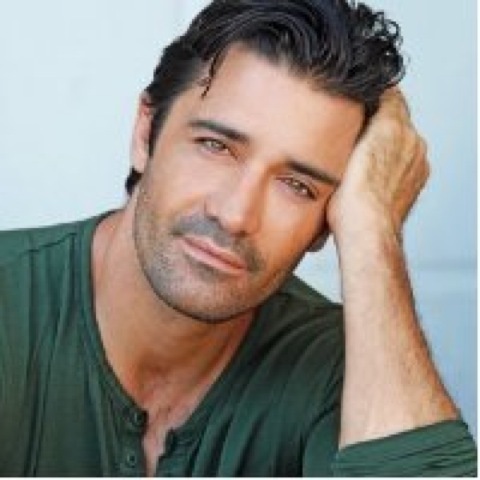 Photographer Alan Mercer
Like a fine French wine, Gilles Marini just keeps getting better. The sensual and beautiful actor of Greek and Italian descent describes his delicious appeal, "I think being French/ Mediterranean is more than anything kinda exotic for the American audience. A bit unique and different. Writers and creators have a tendency of seeing us in a specific way. Maybe this is where some people think we bring something to the plate. I personally think that one of my qualities is just the fact that I am very passionate about my work as an actor and entertainer. " After serving in the Brigade des Sapeurs Pompiers de Paris as a fireman in his native France, he was discovered by a photographer in Paris and went on to a successful modeling career.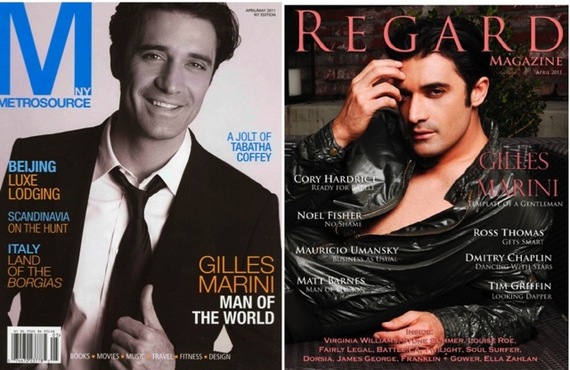 Gilles moved to Hollywood where he modeled and acted in commercials which led to his big break the sensational nude role in the "Sex and The City" movie. Gilles stepped up his game and showed he had the moves competing in "Dancing with the Stars" and later "Dancing with the Stars All-Stars". Quickly television and film roles followed, Gilles was in demand for comedy ("Modern Family", "Hot in Cleveland" "Pirates of the Caribbean 3.") and drama ("Brothers and Sisters", "Castle", "Criminal Minds,"L'une et L'Autre," "One and The Other").
Gilles observes, "It's very very different, I love TV cause it's a super awesome study job most of the time and you always end up in the front if the camera, that make you sharp, focus and ready for other projects. Movies are a bit more what I deeply love as an actor, movies gives you the chance to really get into a character when it comes down to choices. You know the beginning and the end of the script so you can create around. In TV you never know one week you are this cool kinda guy the next you were in fact the evil character and all that as am actor you did not know 24 hrs before you start shooting. Keeps you on your toes." His latest role is Angelo Sorrento on the ABC drama, "Switched at Birth". Having two loves comedy and drama he won't choose Gilles reasons, "All the above , I will never restrict myself to one genre. I love to portrait it all and I will do it with the same pleasure and passion. "
How does he balance marriage and fatherhood? Gilles playfully responds and then seriously, " About my marriage I really don't... My wife does. LOL. She is simply amazing. One of a kind. About fatherhood is a bit more simple, you know the love I have for my kids is immense, so the trick is to spend time with them, to make them feel part of the big picture, to play like you were their age, to enjoy every step and not to forget to also teach them how to be responsible respectful and kind to other." Gilles aspires for a few complex acting roles. He muses, "I am kind of an action/ war type of guy but also beautiful dramas is what I dig. Playing a deep deranged type of crazy guy could be cool. Like in "The Shining" or the drama "One Flew Over the Cuckoo's Nest." Also he desires the challenge of directing and producing too. "I feel like right now for me it's the perfect time to start doing a little more, like creating a tv show, writing a film and yes producing it and directing is so much what I really wanna do," he says. Audiences have fallen in love with Gilles not only for his gorgeous face and sexy chiseled body but for his talent, charm and passion to entertain us. La vie ne peut jamais être la même.