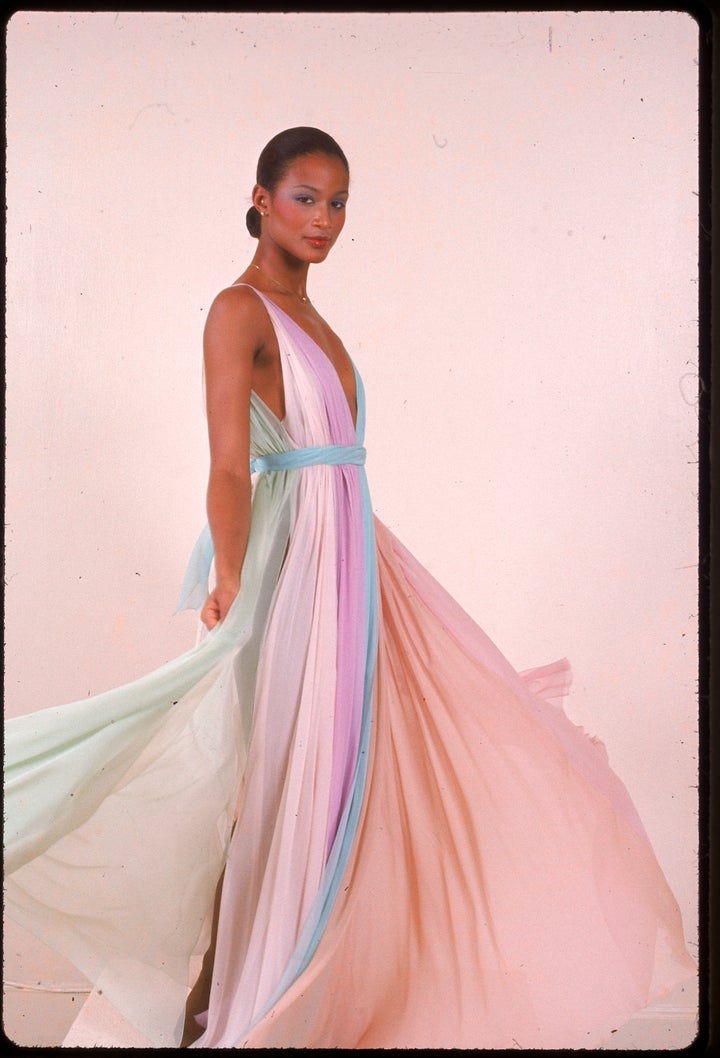 The first black model to grace the cover of British Vogue was Donyale Luna in 1966. Donyale went on to star in movies directed by Otto Preminger, Federico Fellini and Andy Warhol, before the end of her short, tumultuous life. Filmmaker Jennifer Poe is trying to produce a documentary about her fascinating journey.
The cover of Vogue is the pinnacle of any model's career. The honor can lead to high-end fashion and beauty contracts, film, TV and commercial roles and entrepreneurial enterprises. The first African-American model on the cover of American Vogue was Beverly Johnson. Her career achievements include film and TV roles, two beauty books and a successful hair product line. Beverly is the star of a reality show on OWN, Beverly's Full House. The second African-American model to score a Vogue cover was Peggy Dillard. Peggy is now a successful real estate entrepreneur. Her Harlem salon, Turning Heads, was on the vanguard of the natural hair movement. Somalian beauty Iman is also a multi hyphenate talent. Iman is an actress, author and CEO of Iman Cosmetics.
Many Vogue cover beauties of color pen their memoirs and campaign for important issues. Waris Dirie has a memoir and documentary, Desert Flower, that details her escape from genital mutilation. Her foundation is called Desert Flower Foundation.
Beauty Alek Wek also wrote her memoir, and is an ambassador for Doctors without Borders. Alek also designs a line of elegant handbags, Wek 1933. Tyra Banks is a television mogul who started on The Fresh Prince of Bel Air as Will Smith's love interest. Tyra is the CEO of Bankable Enterprises, which produces America's Next Top Model and her successful talk show Tyra. In addition, Tyra has found time to complete her Executive Business Education at Harvard School of Business. Shari Belafonte has starred in several TV dramas.
The model with the most Vogue covers to date is Naomi Campbell. Adding to her various endeavors of philanthropy and acting, Naomi has launched a reality show on Oxygen, The Face. Other models have established post-Vogue-cover careers in the arts. Louise Vyent is a photographer. Wanakee Pugh is a visual artist.
The new cover girls are branching out, like their predecessors. Chanel Iman has a website devoted to her accomplishments and philanthropy. Liya Kebede is the global brand ambassador for L'Oreal cosmetics, skincare and hair care. Liya also founded the Liya Kebede Foundation to reduce maternal, newborn and child mortality in Ethiopia and around the world. Noᅢᄅmie Lenoir has added film actress to her resume. Joan Small is the co-host of MTV's House of Style. Lana Ogilvie and Kiara Kabukuru have beauty campaigns with Cover Girl cosmetics.
Now there is an online campaign to launch a Vogue Africa. Black and beautiful Vogue cover girls are semper fabulous.
Correction: This post originally stated incorrectly that Liya Kebede "is the face of Estee Lauder cosmetics." Kebede is currently global brand ambassador for L'Oreal cosmetics, skincare and hair care.
PHOTO GALLERY
Black Vogue Cover Girls