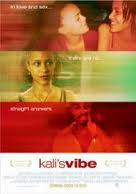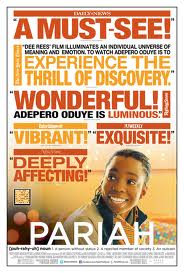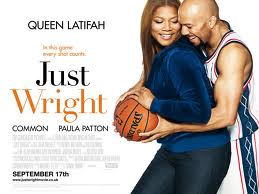 Indiewire.com posted an article by Melissa Silverstein "What Bigelow Effect? Number of Women Directors in Hollywood Falls to 5 Percent" on Woman and Hollywood citing a study by Dr. Martha M. Lauzen, Executive Director, Center for the Study of Women in Television and Film, on the fall in women directors at the helm of feature films in recent years. We can all imagine the determination it took to kick through the glass ceiling for these talented women of color film directors.
Dr.Maya Angelou (Down in the Delta), Euhzan Palcy (Sugar Cane Alley), Sanaa Hamri (Just Wright), Bridgette Davis (Naked Acts), Leslie Harris (Just Another Girl on the IRT), Darnell Martin (Cadillac Records), Dee Rees (Pariah), Gina Prince-Blythewood (Love and Basketball), Julie Dash (Daughters of the Dust), Nema Barnette (Civil Brand), and Shari Carpenter (Kali's Vibe). Actress-directors include Kasi Lemmons (Talk to Me), Troy Byer Bailey (Love Don't Cost a Thing) and newcomer Sallie Richardson (Eureka). For a more complete list check out www.sistersincinema.com.
If you haven't checked out the films of these talented women many are available on DVD, iTunes and Netflix. Surf their websites, and IMDB to keep up on upcoming projects. Director Ayoka Chenzira has teamed with New York Times bestselling author, Oprah Book Club favorite and playwright Pearl Cleage to produce feature films of her novels at The Pearl Cleage Project. First Black Woman Sundance Best Director winner Ava Du Vernay's second feature film, Middle of Nowhere currently in theaters, is receiving critical praise and industry awards. Many of the women directors have film projects are in the various stages of filmmaking: development, production, postproduction, marketing and distribution.
Independent sisters in film utilize Kickstarter and indiegogo to finance their films. Dee Rees and her partner Neksia Cooper used Kickstarter campaigns during the various stages of production for her feature film Pariah. If you can't contribute financially you can always give shootouts on blogs, YouTube, Tumblr, Pinterest, Twitter, Facebook and Google+. You can even post clips or campaigns with widgets or hyperlinks. You could reach out with a tweet, comment or e-mail.
Ever-phenomenal woman Dr. Maya Angelou is on Twitter. @DrMayaAngelou. Many independent films rely on word of mouth and social media for advertising without access to the big marketing campaigns financed by the major film companies. They would appreciate the positive energy for their work in a tough field. Your support could be the push for the first African American women to win an Oscar for Best Director!