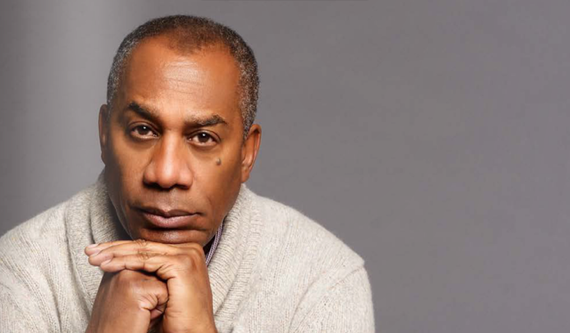 Joe Morton
Shakespeare's King Lear warned "Come not between the dragon and his wrath." Thespian Joe Morton commands the Westside Theatre stage as the bombastic comedian, activist, author and presidential nominee for The Freedom and Peace party Dick Gregory. The one man show, "Turn Me Loose" is a tour de force. The veteran actor who marks five decades in show business is back on his home turf. The Harlem native made his 1975 Broadway debut in a musical production of "Raisin" which earned him a Tony Award nomination. A career high is his Emmy award for Outstanding Guest Actor for his role, Rowan Pope on "Scandal" as the political Machiavellian father. For him the play is the thing, "Theatre will always be my first love. It is a form of entertainment that includes a live audience. It is a very exciting art form. It is more about ideas than film and TV usually are. The irony is that despite theatre being more difficult than TV, it pays far less. I love doing TV but I enjoy theatre even more".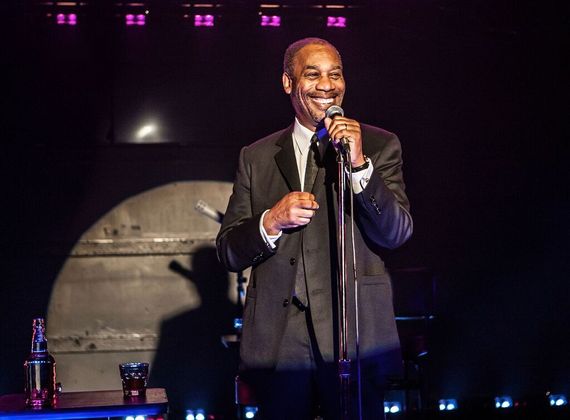 Joe Morton in "Turn Me Loose"
Joe went on to a solid career as an actor in feature film, television and theater roles. Joe recounts, "Every actor brings their life experience, education, and beliefs to the work that they do. That's what makes their particular approach and execution of a role unique. I was brought up as an army brat. I lived in Europe and Asia as a child. My experience returning to the states after my father's death was unusual in that I had, on the surface, little in common with other kids I met in Harlem. I attended a semi-military academy from grades 6 - 8, a public High School, and Hofstra University (as a drama major). I left University as a Junior because of what I perceived as racial prejudice. I left school and made a decision not to take or audition for roles that I felt were racially untoward. I have been fortunate to have played a wide variety of roles: everything from Walter Lee Younger in Raisin, a musical version of Raisin In the Sun, to Colin Powell in Stuff Happens, to Dick Gregory in Turn Me Loose".The Off-Broadway show produced by Oscar winning singer John Legend and penned by Gretchen Law has garnered rave theatre reviews. Directed by John Guild Rubin, the production is mounted on a dark minimalist stage with few props. All the better for Joe who breaks the four walls with the explosive convictions of his character, Gregory. "Dick Gregory, his life and legacy. He is a man who discarded his career as a comedian at its height to become an activist for the Civil Rights Movement 24/7. He is a nutritionist, a visionary, and one of the most prescient and unique individuals of our time" he shares.

Joe Morton in "Turn Me Loose"
Not one to rest on his laurels, Joe's a renaissance man (singer, writer, director) who also yearns for classical roles. He adds, "I'd love to play Othello, Hamlet (even though I'm a little long in tooth for this part), Prospero, and, someday, King Lear". This actor relishes the connection with his audience in any medium. Joe's pleasure is, "Being part of a project on stage, film, or TV that impacts the audience to the extent that they continue pondering and rehashing what they've experienced after it's over".
Photos courtesy of Westside Theatre