"Ohana" is a word in Hawaiian culture that means family, but in a larger sense it means nobody gets left behind or forgotten. Paul Keoni Chun has created Yo-Dan-Nastics to make movement accessible to children and special needs children and adults in New York City. Paul's background in dance, yoga, gymnastics and acting gave him the inspiration to create a challenging and enriching practice respectful of the needs and honoring the strength of each student at Keoni Arts Movement.
Currently he teaches at the DANY Studios with a crew of enthusiastic, hands-on volunteers. With financial assistance from The Durst Family Foundation, Compass Foundation, Open Society Institute's Matching Gifts and tax-deductible donations from individuals, KMA is available to everyone regardless of means. Occasionally observers are welcome to the class because who doesn't love an audience? His open philosophy is based on "a world in which strengthened bodies, peaceful minds, compassionate hearts and joyous spirits work together to benefit all of earth's inhabitants."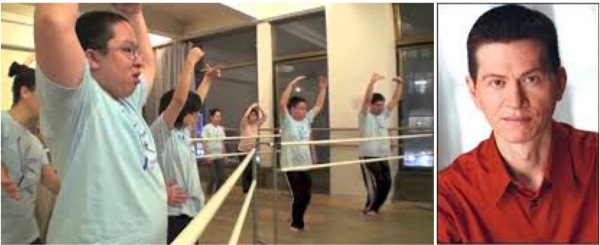 Paul's motivation: "I was motivated to start KMA for a variety of reasons. One reason is that I felt that gymnastics, in particular, is quite an expensive activity to participate in, and therefore out of reach to many who might have the talent, but not the means. I like teaching people with special needs because I enjoy breaking things down into simple parts that the students can do and feel a sense of accomplishment having done. I also enjoy teaching this population because they show me a great deal of appreciation and bring me a great amount of joy."
Keoni Arts Movement began with one man who saw a need, and makes a difference in the quality of lives in the community. Mahalo.
YDNVO from David Buffam on Vimeo.