Trailer - Redemption from DCTV on Vimeo.
Everywhere you look there are residents of New York carving out a modest income by collecting plastic bottles from the trash, earning pennies per bottle. As consumers, we are unconsciously linked to the process by the purchase of bottled drinks when we pay the five cent deposit, finish our drink and toss the bottle, thereby creating a revenue for the city's most financially challenged citizens. The hard part for "gleaners" is not only collecting, but redemption for the money. The workers must go to supermarkets and redemption centers to redeem the bottles and cans in bulk quantities. Supermarkets do have deposit limits and can turn them away. The homeless, veterans, retired, residents of single room occupancy buildings, the elderly, the disabled, substance abusers, children, the working poor, immigrants and families comprise the diversity of workers in bottle and can redemption. Documentary filmmakers, Jon Alpert and Michael O'Neil share their personal stories in the powerful 2013 Oscar nominated documentary short, "Redemption". Jon adds,
"We spent a lot of time in the streets with the canners. They are often ignored by the general public. But we respected their hard work and their struggle to survive. Since we've finished the film, the economy has gotten worse -- not better, and our canners have had a tougher life. Walter was run over by an Amtrak train and died in the tunnel under Riverside Park. Jamie and Mr. John have become homeless and are trying to survive this winter. Jamie lives in a junk yard near The Barclay Center. Last time we met -- we cried."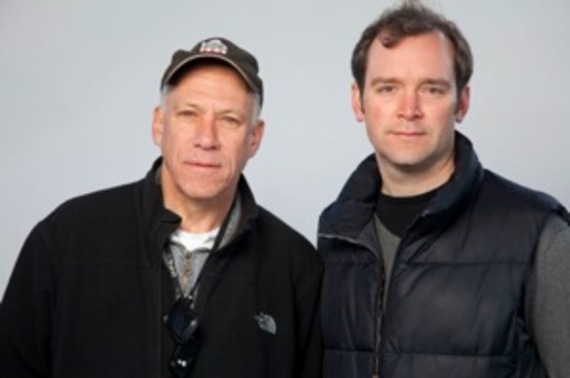 The 2014 New York Mayoral Race boasted a contender with a unique resume George McDonald, founder of the Doe Fund. Mr. McDonald didn't win but his presence in the race bought to the fore front solutions exist. As we begin a New Year Mayor elect Bill De Blasio has made capable appointments to his team. The Robin Hood Foundation, The Salvation Army and Coalition for the Homeless continue to perform outreach and programs in self-sufficiency to residents in need. "Redemption" illuminates the hard struggle to survive for some in our community, promotes gratefulness and moves us beyond apathy towards compassionate action.