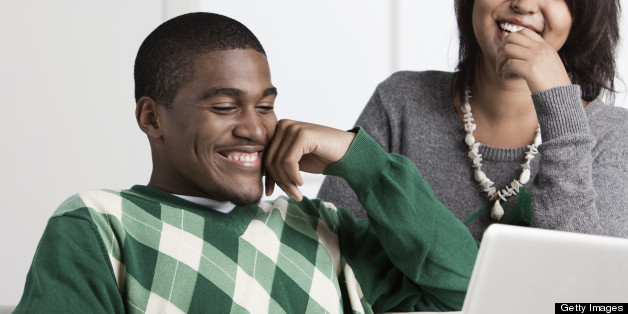 Young brothers from Atlanta, Emmanuel & Phillip Hudson are blowing up on YouTube with over 20 million views for their hilarious web series,E&P Hudson. Phillip describes the creative motivation and why that stay on message:
When we create what we would call as art we keep one thing in mind and that is to be ourselves. A lot of people mistake us for trying to make clean family friendly videos but we don't put thought into clean material it's just the way we where raised. As performers we bring real situations to life. What people are thinking we bring it to them in a comical way.
Going viral with over 100 videos posted since January 2012, the talented entertainers are bringing it. The comic moguls in the making have talent and skills; utilizing social media to build their audience, offer content, promote their live performances (Stay in School Tour) and sell merchandise. Even I have learned the lyrics to "Ratchet Girl Anthem." Time for the big baller talent packagers (ICM, CAA, WME) to take notice, represent and get these Hotlanta brothas an entertainment deal.