Today Marvel Comics published the comic book Civil War II: Choosing Sides #5. We don't usually publish comic book news, but it's not everyday that the Canadian Prime Minister makes his way into a comic book. In the story, Trudeau interacts with Canada's premiere super team Alpha Flight and the American superhero Iron Man, a.k.a. Tony Stark.
While you may be thinking the comic is just about superheroes standing around debating the many iconic looks of the beautiful Canadian Leader -- you'd be mistaken. Trudeau is introduced to offer guidance on how to kick ass. He's taking experience with his elbow and his boxing gloves and imparting it on the heroes of the Marvel universe.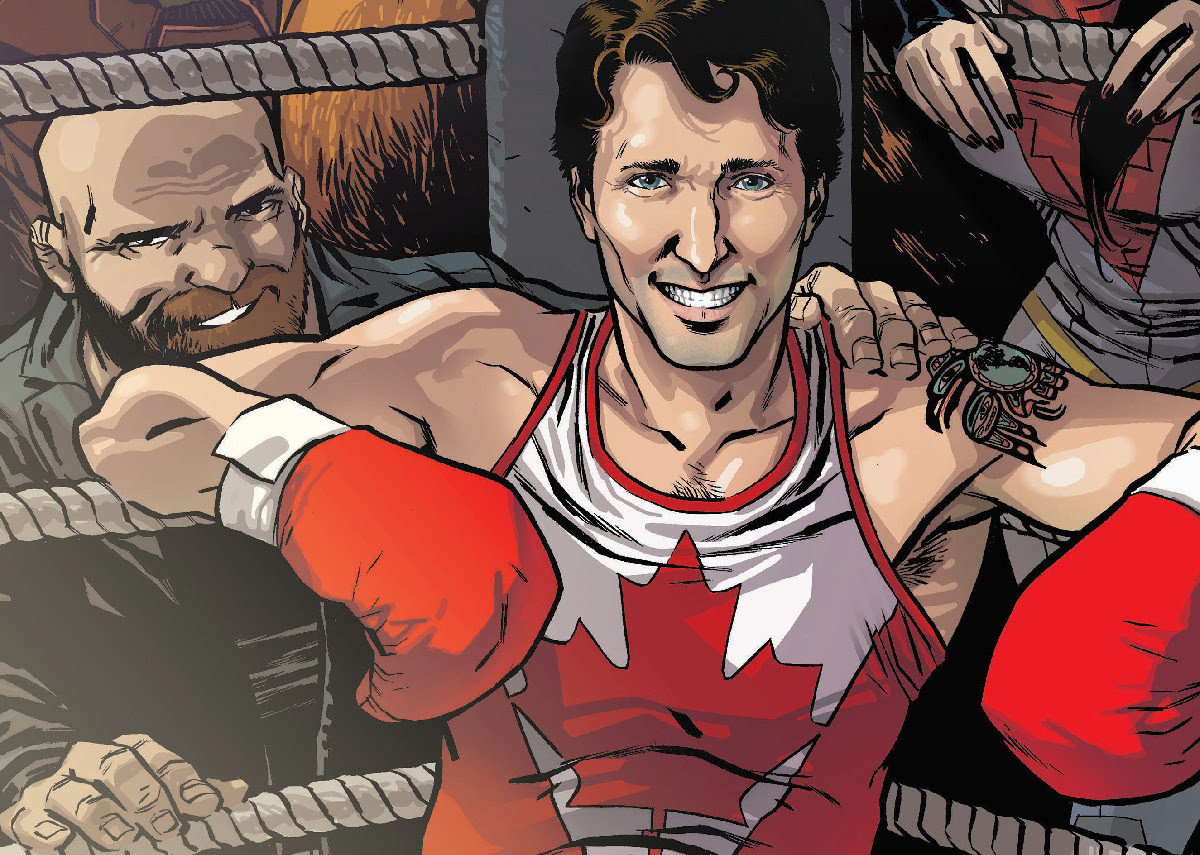 Trudeau has arrived in the middle of an ongoing fray where superheroes don't fight supervillains but instead square off against their friends. If it sounds eerily similar to that movie you saw this summer, Captain America: Civil War, that's because it's the sequel.
The groundbreaking comic book adventure is written and illustrated by noted Canadian comic book creators Chip Zdarsky and Ramon Perez and is in stores today.