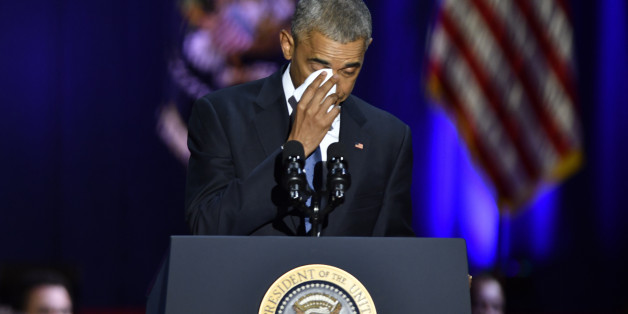 Barack Obama delivered his final presidential address Tuesday night in his hometown of Chicago, Illinois. His speech was a powerful rallying cry to a country reeling from the events of November's election. It served as a reminder to eight years of progress and change that has empowered and given health care to millions of people.
Now, we're dealing with the uncertainty of a man who is alleged (in totally unverified documents) to love watching Russian prostitutes engage in urine play and an administration that wants to repeal Obamacare with no backup plan. Things are not looking great but Obama's message was clear: the way forward lies within all of us. Voters elected Donald Trump in a fair election and now we have to deal with the consequences.
In his final appeal to the American people, Obama reminded the entire country that he's an inspiration. Over the past eight years he's made us laugh, he's made us cry, and he's made us fall in love with Joe Biden. We wish we could have four more years but this video will have to do.