Have some friends that don't like to bike? That's great news for you! If they have a car, utilize their biking ineptitude to your advantage. Have them pack a cooler of beer, a picnic, and a bike rack and meet you just north of Point Reyes at Tomales Bay Oyster Co.
Distance: 55 Miles
Challenge: It's a long one...
Reward: Oysters!
What to Bring: Picnic, beer, friend with a car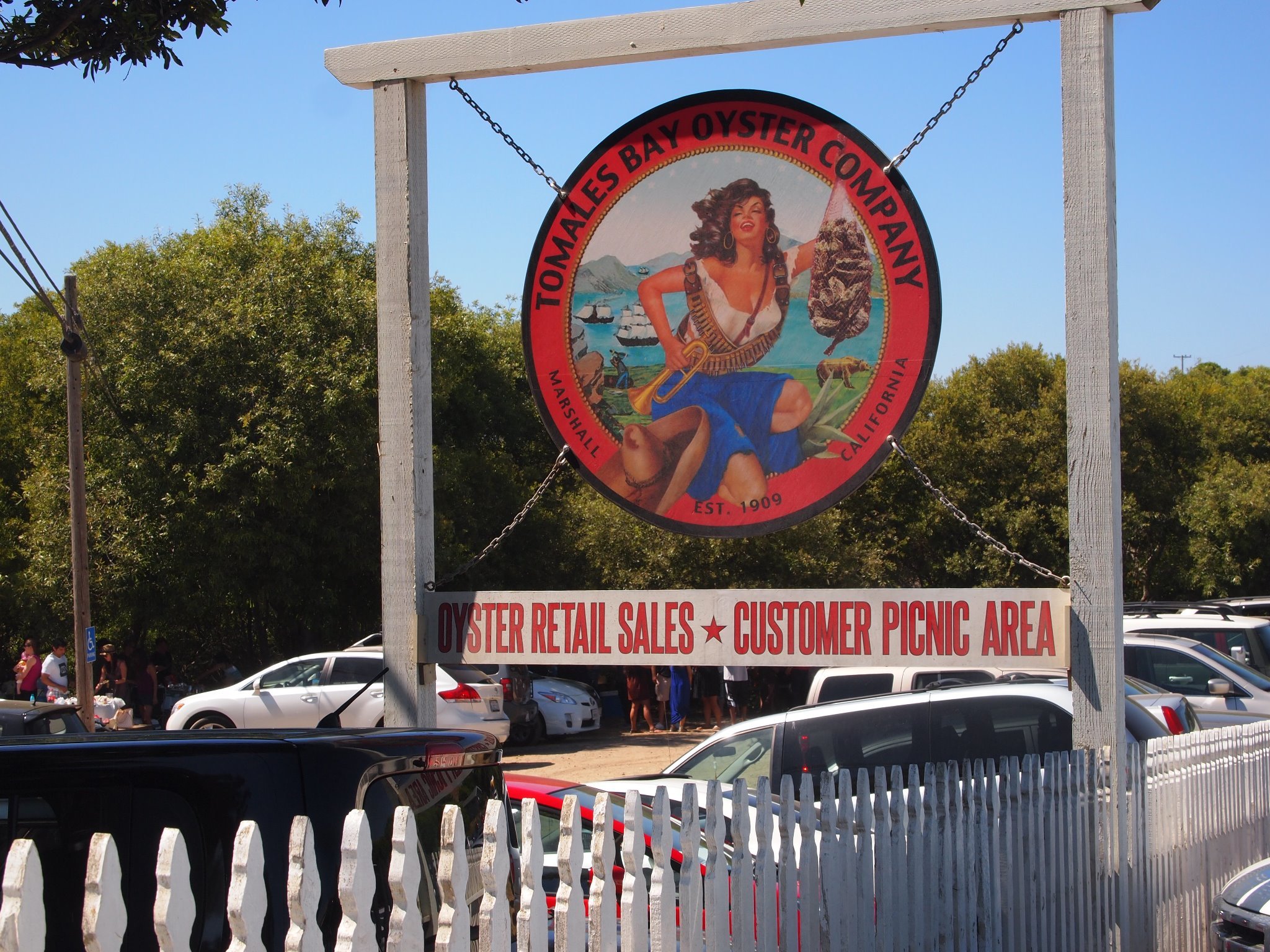 Get to Marin using your favorite route out of the city or utilize the Presidio exit strategy laid out in the Headlands route. After crossing Golden Gate (bike lane is back open!), head into Sausalito via Alexander Avenue. It's a hella fun descent to sea level, but don't worry, you will pay for it later.
Keep heading north through downtown until Bridgeway approaches HWY 101. For a moment, it will feel like you are merging onto the freeway. Hang tight. The Mill Valley bike path is hard to spot but branches off to the right as all the traffic veers left. Take the asphalt path to its expiration in Larkspur... It is a tad bumpy for a road bike, but the mental break from worrying about being flattened by a texting BMW outweighs the alternative routes.
The next few miles can be a bit confusing. Follow your nose, iPhone, or my mapped route to the intersection of Las Gallinas Ave and Lucas Valley Rd in San Rafael. Take a left and hop into the wide bike lane heading west on Lucas Valley. Remember that great downhill into Sausalito? Here comes the problem with play before work... Drop into the lowest gear you got and prepare for switch back after switch back of grueling uphill madness.
Did I say play before work?! Bahaha. You can never end with work in California! It is actually a play, work, play sandwich. You just climbed your way to the top of a continuous five-mile downhill. Yes, five miles in a row of biking downhill. Sometimes it is screaming fast and sometimes it requires a light pedal, but the distance is no exaggeration. Wind your way through the changing landscapes of the Lucas Valley... through warm desert like hills into damp gullies filled with massive Redwoods. At the end of the rush you may notice your eyes watering. Go ahead and blame it on the wind, but you know those are tears of happiness.
Turn right onto Nicasio Valley Rd and be very quiet as you pass through the small farm town! The few inhabitants have signs in their yards requesting that you make as little noise as possible... these are not the city folk you may be used to. Nicasio is a great spot to stop and refuel. Sometimes there are free cheese tastings at the Nicasio Valley Cheese Company, which you cannot miss as they are located on the only road in town. Organic bleu and a brew won't slow you down too much...
20 miles to go and they are gorgeous! Take Nicasio Valley Rd to its expiration and turn left onto Point Reyes Petaluma Rd. If you keep the Nicasio reservoir on your left you will find yourself in Point Reyes at the intersection of HWY 1. The shoreline highway is crazy as usual with its ups, downs, and hairpin turns. I am sure it is the last thing you want to deal with at this point in your journey. Visualize those beers and oysters waiting for you... just a few more hills to go!
You have arrived! Hopefully, your friend didn't bail on you... it would really suck to have to bike back. Eat and drink whatever the heck you want! Tomales Bay Oysters are often less than $1 each and everything tastes amazing after exercise. Replace those lost carbs and refuel your glycogen stores. Final benefit? You biked here so there is no way you are the DD. Sleep the whole way home.
Keep the rubber side down, SF.
Check out my favorite route through Marin here.