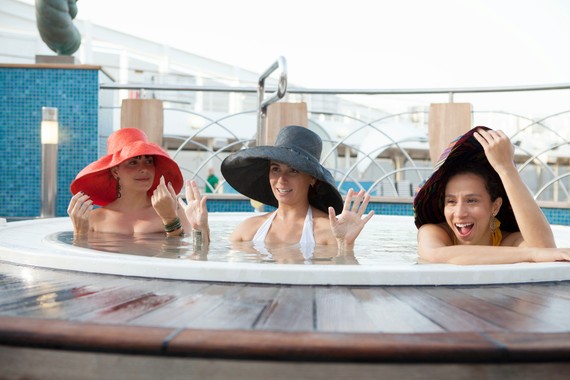 Giovanna Antonelli, Fabiula Nascimento and Thalita Caranta in a scene from S.O.S. Women Overboard
To what extent should we suppress our libidinal urges for the sake of a healthy marriage? Should we ever return to a lover who cheats? When does genius become a form of madness? How can an artist transform pain and suffering into a work that demands social action? These are a few of the questions thoughtfully examined in the 18th Brazilian Film Festival, currently running from August 20th to 24th at the Colony Theater in Miami Beach. Sexuality, infidelity and creativity dominate as central themes in the highlights from this week's lineup:
S.O.S. Women Overboard (S.O.S. Mulheres Ao Mar)
For those with a taste for camp, Cris D'Amato's high seas cruise ship farce might be just the ticket. Adriana (Giovanna Antonelli) is an aspiring novelist who moonlights as a translator for hardcore American porn films. When her husband reveals he has been regularly grunting and groaning with Beatriz (Emanuelle Araújo), a soap opera diva, he abruptly ends their 10-year marriage. Instead of taking this news lying down, Adriana grabs her two best friends for the ride of their lives aboard a three-week European cruise ship—the same ship her ex has booked with his new lover. Determined to humiliate Beatriz and win her man back, Adriana botches several attempts at sabotage (which involve stalking, theft, drugged cocktails and the help of a hunky fashion designer). Predicable and charming, S.O.S. coasts along amiably thanks to its fine ensemble and lush scenery.
Regina Duarte in Never Too Old to Meow
Never Too Old To Meow (Gata Velha Ainda Mia)
In Rafael Primot's dark thriller, the wonderful Regina Duarte plays Gloria Polk, a legendary feminist writer who is about to publish her first novel in 17 years. When she invites a young journalist named Carol (Barbara Paz) over to her home for dinner, it's not entirely for the publicity. Carol turns out to be married to Gloria's ex-husband; that's the first twist in this sneaky two-hander that occasionally feels like a claustrophobic cat-and-mouse game, as served up by Roman Polanski. Though it doesn't quite earn its ending, Meow's mischievous spirit will keep audiences thoroughly engaged.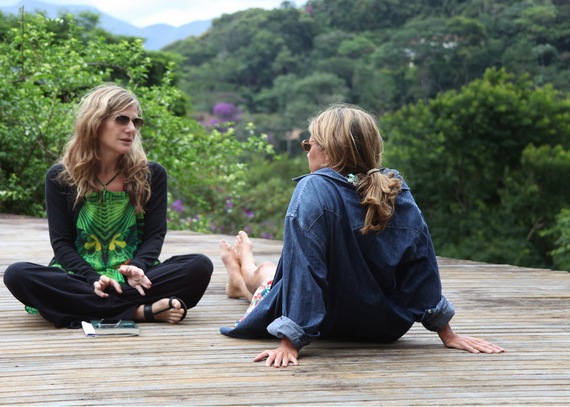 Dedina Bernardellie and Priscilla Rozenbaum in First Day Any Year
First Day Any Year (Primeiro Dia de Um Ano Qualquer)
"There should be a law protecting romances born on New Year's Eve," suggests Domingo de Oliveira, the 75-year-old writer-director-star of this breezy country manor comedy set entirely in the hungover hours of New Year's Day. Come nightfall, a house full of a dozen lovers will have fought, slept with the staff, split, traded partners and rekindled lost passions. Reminiscent of a minor Woody Allen ensemble comedy, First Day earnestly celebrates the opportunity for new beginnings late in life. Even though his characters are appealing and compelling, Oliveira doesn't always exhibit a firm command over the film's style, particularly when he gets carried away with distracting and gimmicky editing (slow motion, fast forward, jump cuts).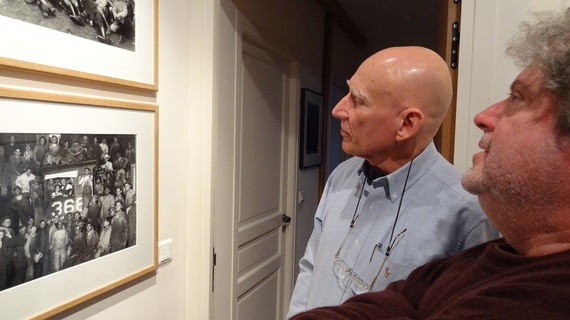 Sebastião Salgado (left) with cinematographer Jacques Cheuiche
Meeting Sebastião Salgado (Revelando Sebastião Salgado)
Directed by Betse de Paula, this revealing look at Brazil's most celebrated photographer begins by introducing us to his childhood on a farm with seven sisters and his early career as an economist. Just as he was about to complete a PhD in economics, he headed to Africa with a camera and reframed his life as an artist. Salgado humbly narrates the most influential moments of his career: from capturing Reagan's assassination attempt on film, to experiencing the famine in Niger and the work conditions in Sierra Pelada, to encountering a variety of Brazilian indigenous communities. For a man who has traveled every continent on the planet, it's fascinating to hear about how his own tribe has shaped his creative process. His wife Lélia acts as his editor, envisioning the layout of his books; he credits his son Rodrigo (a painter who has Down's Syndrome) for inspiring him to pursue art that raises social awareness. Together with his other son Juliano (a filmmaker who co-wrote the documentary's screenplay), Salgado closes on a heartwarming family portrait of passionate artists who care deeply about the power of images.
All photographs provided by Inffinito Festivais. For more information on this year's Brazilian Film Festival schedule, visit here.