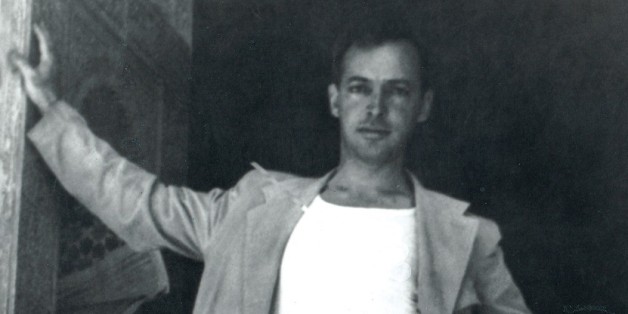 Saul Bellow never much liked the idea of biography, partly for reasons that might apply to all persons passionate about their work. 'The greater your achievements,' the narrator of More Die of Heartbreak (1987) tells us, "the less satisfactory your personal and domestic life will be.... The private life is almost always a bouquet of sores with a garnish of trivialities or downright trash."
When I began work on my biography of Bellow in 2007, one of the first people I interviewed, his initial editor at Viking, told me that I had one great advantage over my predecessors: Bellow was no longer alive. Bellow's previous biographers or would-be biographers -- Ruth Miller, Mark Harris, James Atlas -- had all been able to ask him questions about his life and work. My book owes much to what he told them, as to the interviews they recorded with those of his friends and acquaintances who died before I came on the scene. Bellow was wary with all three biographers, sometimes helpful, especially at first, sometimes prickly, often evasive. The wariness colored or shaped what they wrote, obviously in the case of Harris, where it became pretty much his book's subject.
I encountered Bellow only once in my life, at a garden party in Cambridge, Massachusetts, in the summer of 1972. He had come to Harvard to be awarded an honorary degree. It was a hot afternoon and some of the men at the party were wearing shorts and Hawaiian shirts. Bellow, a dude, wore a brown silk suit and what I assumed was a Borsolino hat. Standing in front of a table surrounded by admirers, he looked bored or stern, certainly not cheerful. I was a graduate student in English and a fan of his writing so I joined the circle and listened for a while. As I say in the biography, "I remember nothing of what he said." This remark a hostile reviewer has read as: "Leader suggests he can give a more accurate picture of Bellow because he met him just once... The confession or boast hints ominously of boredom, or at least disconnection," a typically tendentious reading. That I met Bellow only once is an advantage, as another reviewer has put it, because I "never had the chance to be thwarted or disillusioned by him." It is a disadvantage, obviously, because I never got to talk to him or to know him first hand. It is a simple matter of fact that I remember nothing of what Bellow said that summer. It is also an irony.
Bellow was fifty-seven in June 1972, when Harvard awarded him his honorary degree. Three days earlier he had received an honorary degree from Yale. His most recent book, Mr. Sammler's Planet, had, the previous year, won his third National Book Award. As I now know, he had plenty of reasons not to be cheerful that afternoon.
The story of his life is long and complicated. He would continue writing, publishing, and teaching for another thirty or so years, well into his eighties. He was a gregarious man, quick to laugh, very funny, often charming, by no means always forbidding. Despite his grudge-bearing, he had a wide acquaintance and made efforts to keep in touch with old friends. He liked to go out and do things and meet people after his morning stint at the desk. In 1970, when he was probably the most acclaimed novelist in America, he took on the job of Chair of the Committee on Social Thought at the University of Chicago. He served on numerous boards and fellowship committees, exercising significant power in the literary world, helping certain writers and intellectuals he approved of to find agents, editors, publishers, fellowships, and teaching jobs, thwarting the hopes of those he disapproved of or disagreed with, always excepting the genuinely talented.
He was a restless man as well as a gregarious one and travelled widely, one of several reasons why, though he valued family, he found family life difficult. He loved and neglected his three sons, each from a different mother. A fourth child, Naomi Rose, was born when he was eighty four, to his fifth wife, Janis. Handsome and flirtatious, he had a number of serious affairs, as well as many shorter ones. He took a keen interest in his wider family, many of whom appear as characters in his stories and novels.
He was often embroiled in public controversy, over foreign affairs, race, religion, education, social policy, the state of the culture, the fate of the novel. He read deeply in a range of fields and literatures, and for over thirty years spent several afternoons a week discussing works of literature, philosophy, and social and political theory with graduate students and colleagues at the University of Chicago. Gore Vidal called him "the only American intellectual who read books." He also, of course, knew and relished the culture of the streets, disconcerting visiting intellectuals with anti-glamour tours of Chicago.
My biography seeks not only to document Bellow's astonishingly full life, but to give detailed attention to his writing, to show how rich, deep, and pleasurable it is. That it is long is hardly surprising.
Zachary Leader is the author of The Life of Saul Bellow: To Fame and Fortune, 1915-1964 (Knopf).