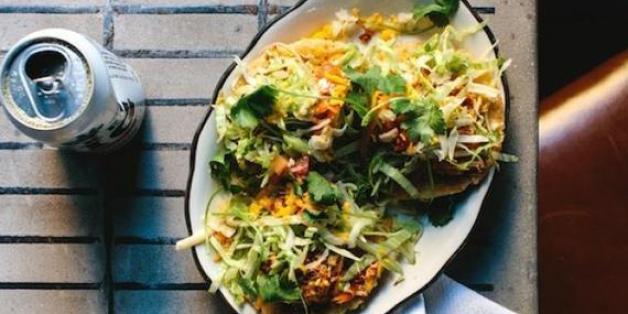 The country's Mexican food scene is hotter than ever, with more and more real-deal taquerias, Tex-Mex joints and even some upscale alternatives popping up from coast to coast.
El Camino in Washington, DC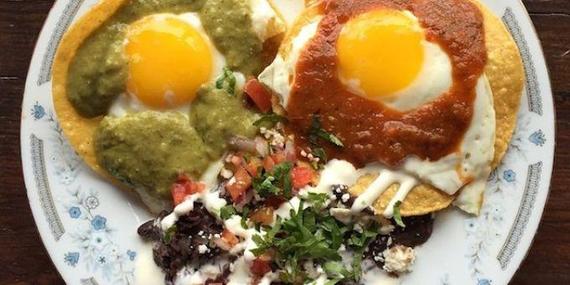 Why it's hot: This newish hot spot in hipster-heavy Bloomingdale delivers its popular tacos, brunch dishes and fish-of-the-day specials on mismatched vintage china or in skillets with a backdrop of a retro-cool Chicano-Mexican space.
Must-order: Scallop ceviche; chorizo tacos; the cucumber margarita
108 Rhode Island Ave. NW; 202-847-0419
Loco Taqueria & Oyster Bar in Boston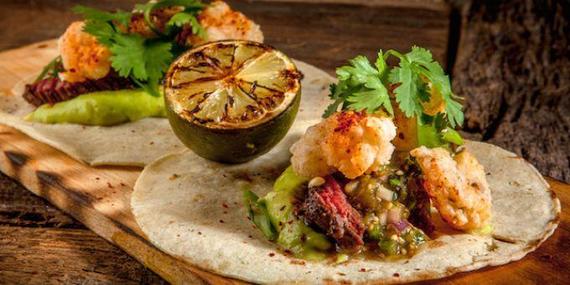 Why it's hot: The team behind South Boston's buzzy Lincoln Tavern opened this inventive eatery across the street, featuring fresh flavors, funky ideas (like oysters topped with flavored ice) and culinary finesse under chef Nick Dixon. It's been packing in young professionals nightly, thanks to a cool vibe and 41-variety-deep tequila and mezcal menu.
Must-order: The menu takes a Baja-influenced direction emphasizing the light and bright flavors exemplified by this scallops escabeche ($15). The Nantucket scallops swim overnight in a marinade of fresh orange juice, ginger and garlic. Then they're seared and served with a salad of strawberry, poppy seed, basil and mint tossed in a tequila-lime marinade.
412 W. Broadway, South Boston; 617-917-5626
Bodega Taqueria y Tequila in Miami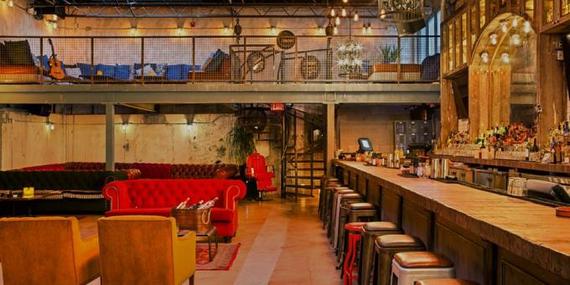 Why it's hot: Inspired by food trucks, this funky joint specializes in modern street-food fare like Midnight Frita made with scrambled eggs, potato sticks and chorizo, accompanied by a selection of craft tequila cocktails.
Must-order: Flame-broiled steak tacos
1220 16th St.; 305-704-2145
Licha's Cantina in Austin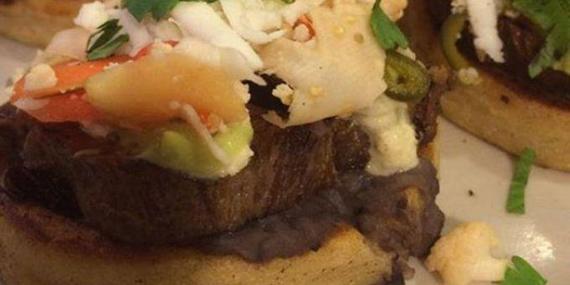 Why it's hot: This relative newcomer in East Austin serves up an eclectic menu with dishes you won't find almost anywhere else in the city. The hip, refurbished house and big patio make it perfect for a trendy brunch.
Must-order: Lengua sopecitos, a corn cup with beef tongue, escabeche, avocado salsa and queso fresco
1306 E. Sixth St.; 512-480-5960
City Tacos in San Diego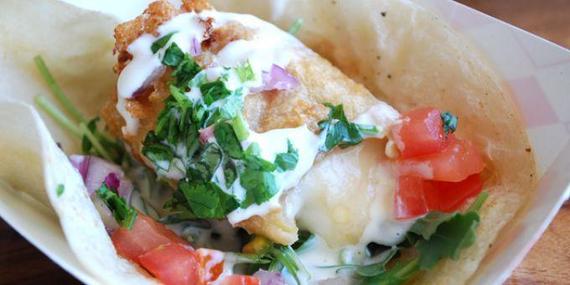 Why it's hot: A newcomer to the taco arena, this North Park taqueria broke through this year's Best Of lists in several categories: Mexican, Tacos and Cheap Eats among others. And those who have tried the unique combinations like grilled chicken with arugula, golden raisins, sliced almonds and tamarind aïoli agree that the flavors are off-the-chart delicious.
Must-order: Take a gander at the chile relleno taco featuring a guero chile stuffed with Oaxaca and Cotija cheese -- it'll skyrocket to your hall-of-fame favorites. (Photo by Darlene Horn)
3028 University Ave.; 619-296-2303
BS Taqueria in Los Angeles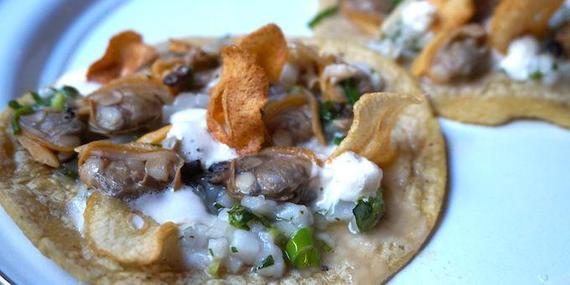 Why it's hot: The "BS" doesn't stand for what you think it does. It's shorthand for Broken Spanish, chef Ray Garcia's forthcoming Mexican restaurant, soon to open Downtown. For his taqueria, the menu is a mix of family recipes, his time in kitchens like Fig at the Fairmont Miramar Hotel in Santa Monica and personal tastes as a hungry, roving Angeleno.
Must-order: Highlights include traditional fillings like chorizo and papas, chicken or carne asada tacos, but also housemade bologna, lengua and the clam and lardo taco. The latter takes the flavors you're used to with steamed clams -- here, cooked with lime, chilies and butter and deshelled -- with garlic-scented whipped lardo and garlic chips in a soft, fresh tortilla, made with the same organic masa as Petty Cash. Delicious, and that's no b.s. (Photo by Lesley Balla)
514 W. Seventh St.; 213-622-3744
Find out about more hot Mexican restaurants by reading the full story on Zagat!
More from Zagat:
America's Next Hot Food Cities
The 10 Best New Burgers Around the U.S.
America's Most Iconic New Dishes