Besides the "It" trend (sheer fabrics), the "It" celeb (Kanye West) and the "It" editor (forever Elle's Kate Lanphear), New York Fashion Week yielded yet another stand out element as pervasive as it was popular: the "It" club.
Thanks to young designers like Alexander Wang, who has elevated after-parties for fashion shows from a happy hour to an all out celebration, the fashion party one attends at in the evening has become as much of a status symbol as the fashion show one attends in the day.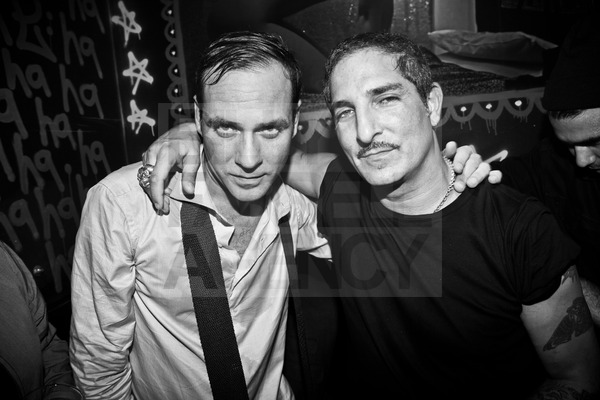 Capitalizing on this for New York Fashion Week was Don Hill's, the legendary New York City club, newly re-opened by nightlife impresarios Nur Khan (Rose Bar) and Paul Sevigny (Beatrice Inn), photographed above. Amidst the rag race of designers striving to outdo each other with post show parties, the duo's venue emerged as this season's quiet conqueror.
Or maybe not so quiet.
In addition to hundreds of guests, each night saw a slew of cop cars parked outside and a bevy of celebrities packed inside. Both crews were there to cue up for, or combat, an impressive line up of fashion week events, sponsored by DeLeon Tequila: a charmingly belligerent Courtney Love singing Lady Gaga covers, a surprise set by the "Yeah Yeah Yeah's," and a legendary show by Iggy Pop & The Stooges among others.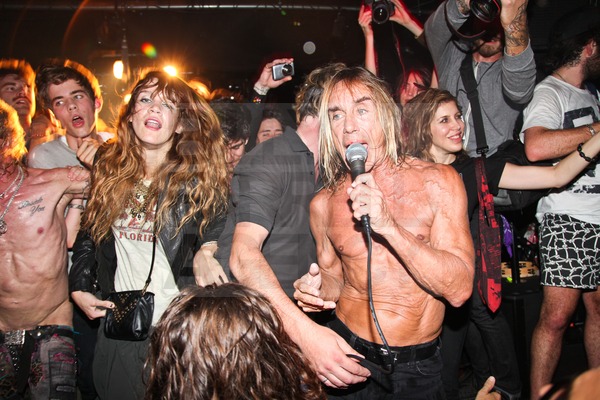 The dazzling spectacle of stars and icons trotted out on the stage was only rivaled by the bold-faced names in the audience each night: Josh Hartnett, Gwen Stefani, Gavin Rossdale, Chloe Sevigny, Mary-Kate Olsen, Leigh Lezark, Juliette Lewis, Chris Noth, Michael Pitt, Jeremy Piven, Dasha Zhukova, Terry Richardson, Jade Jagger, Terence Koh, Vito Schnabel, Lola Schnabel, Byrdie Bell, Irina Lazareanu, Stavros Niarchos, Karen Elson, Nicky Hilton, Stavros Niarchos, Margherita Missoni, Chiara Clemente, Sante D'Orazio, Olivier Sarkozy, Darren Aronofsky, Tamara Mellon, Randy Jones, John Varvatos, KAWS. And wait, was that Andre Balazs, of the swanky Standard Hotel, slumming it?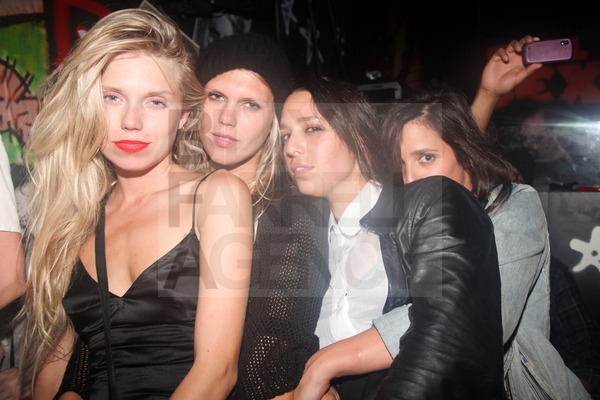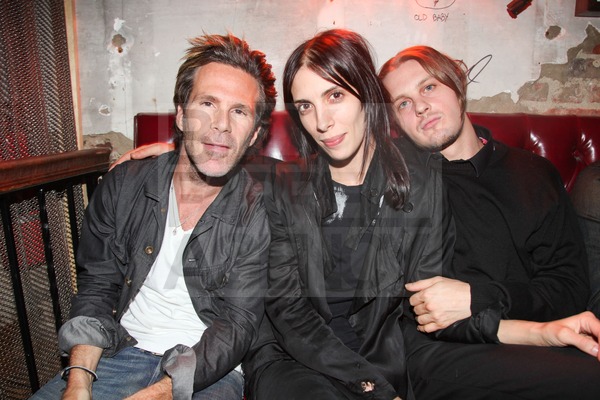 Not bad for a place which, according Kahn, had lost its mojo in recent years after a strong opening in 1991. To bring it back - and keep it on top - he and Sevigny are championing an alternative to the excessively luxe nightlife landscape in New York City.
"It's all the fancy, slick and who-can-outdo-who with million-dollar artwork, and, you know, penthouses and the panoramic views," Kahn told the Nate Freeman for a piece in the New York Observer. "There's a whole generation that have only seen these bottle clubs and this and that."
Well, a "bottle club" this is not. Hill's is as intentionally seedy as they come with artsy soft-core porn playing on a screen above the bar while more body parts mixed with graffiti are tatted onto the walls of the venue. The gritty scene is softly illuminated from the glow of neon signs which are littered all over the walls as much as plastic cups and cigarettes are littered all over the floor.
So far, the anti-luxe approach seems to have hit a chord with celebs, socialites and editors alike. Will it continue to resonate post fashion week to make the new Don Hill's relevant year round? Only time will tell. But with their track record, if anyone is poised to do this Kahn and Sevigny are.

Check out upcoming shows for Don Hill's here. Read more from Zandile on her daily style news blog, The Blay Report.
All photos courtesy of the Billy Farrell Agency.