A common theme binds Fashion Week parties: celebrating a successful end. But the soiree held by W Hotels last week celebrated the opposite: a successful beginning. For five lucky designers, the event at Lilium at W Union Square commemorated their induction into the brand's Fashion Next Program. They include Rochambeau, Nomia, Suzanne Rae, Bibhu Mohapatra, as well as Hause Alkire, who has the secondary distinction of being named a 2012 Ecco Domani Fashion Fund (EDFF) winner. Unlike EDFF winners, who are selected by a group of judges, W's Fashion Next program is curated exclusively by Jenné Lombardo (below with Fashion 2012 winners). She spoke with me about why each designer stood out, what this Fall 2012 class has in common, and what she's looking for next.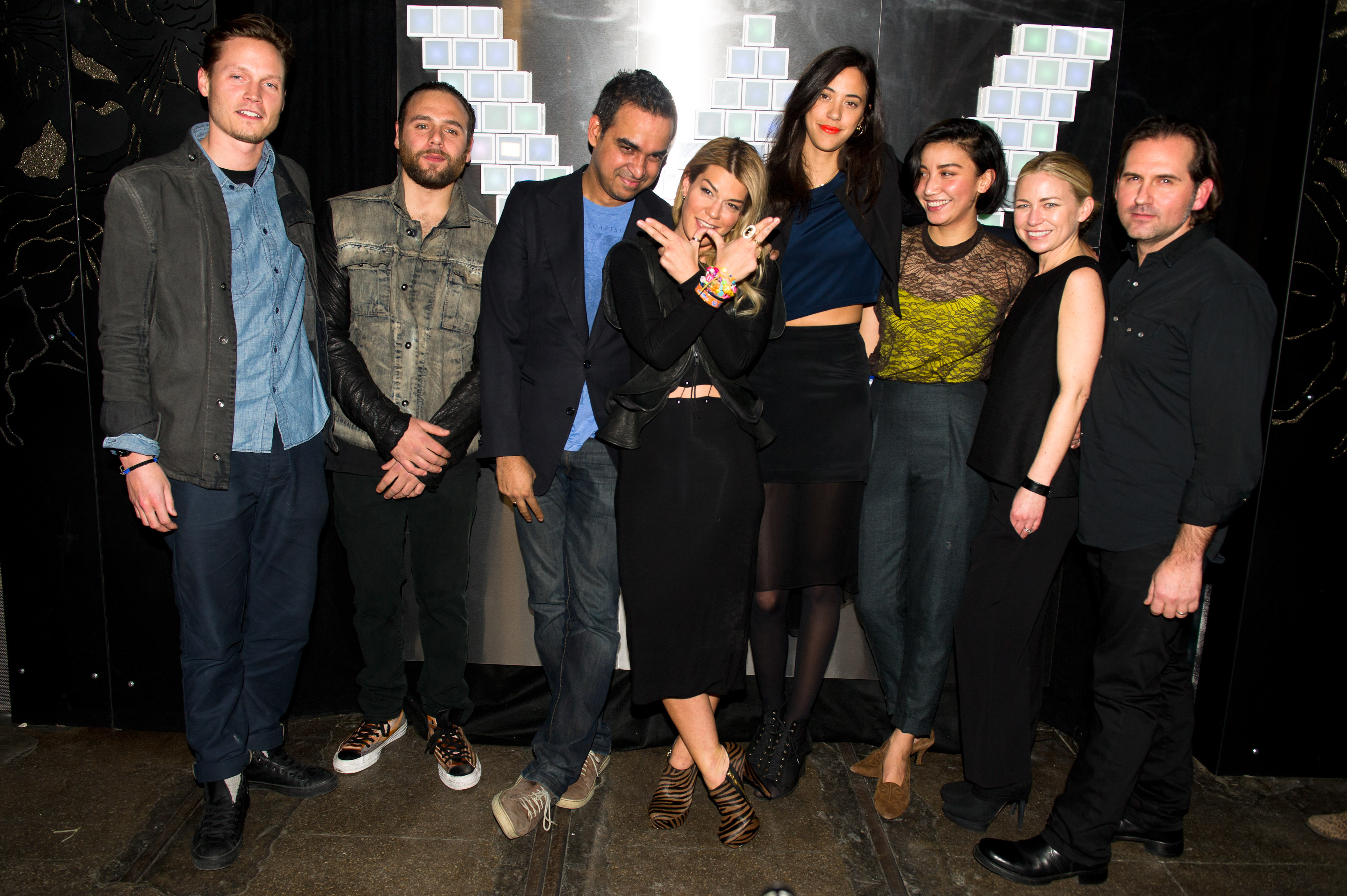 Zandile Blay: It's the second time around, are you proud of this group of designers?

Jenné Lombardo: I am so proud. Nothing brings me greater joy than the innocence and passion and accomplishments behind our designers. They are ambitious, talented, driven and motivated by their peers. Their success is our success. And we want to make sure we set them up with the right template that will allow them to flourish.
ZB: What were you looking for when selecting this sophomore group of designers?
JL: I am not sure I would use the word sophomore here. To me, this new guard of designers is what is relevant now. They have to have a strong business acumen along with talent. They also have to be able to see beyond the present and into the future. It is of course attractive to me that they have an understanding of the digital arena and play an active role in this. And of course their distribution points tend to say a lot about them.
ZB: What is the tie that binds each of them? What do they all have in common?
JL: They are visual artists who's talents expand well beyond their collections. Multi-dimensional talent is key to success and it reflects in their collections. To me designers now, they are musicians, artists, skaters... they are the great interpreters and part of a much broader sub-culture.
ZB: What makes each stand out?
JL: Their personalities. They are kind. Approachable. Modest. And focused. Their designs have a unique point of view and tell a beautiful story, but we operate on many levels as a family. That sense of community and union not only makes the process more fun, but I think the greatest accomplishments are achieved when we act as a team.
ZB: How do they relate to the W Brand and aesthetic?
JL: It's not so much about them relating to W's design aesthetic. It's about how W interprets their creative vision and weaves it into their properties and programming. We never want to be too overt. We want a very natural integration that looks and feels honest.
ZB: What now? Now that they are officially in, how does W help these designers out?
JL: We take a very curated approach to each designer. It truly depends on the individual. We are here to support their growth on every level. From collaborations, trunk shows, events... W puts their muscle and infrastructure behind our designers. To have a hotel brand so wholly supportive and committed to our designers success says a lot of the company.
ZB: It's months away, but what are you looking for in the third class of designers to participate in this program?
JL: Haha! I cannot think past the next hour let alone next season. However, what I can tell you is that the program is going to evolve and our designers are going to rule!
Learn more more about W Hotel's Fashion Next Program