Five iL2L alum from five nations have been invited to give the youth report on the findings at the annual Women's Forum in France. This year's program's theme is competition, cooperation, and creativity. Delegates will look at open digital innovation and the role women uniquely play in this arena. The program also examines the digital effect on Europe and what the future holds. The following Gen Y report comes to you from the Women's Forum.
This blog is written by Zanele Mabaso, iL2L Global Ambassador from South Africa.
Wendy Luhabe inspired and motivated me, even prior to having met her at the Woman's Forum. Her Live online chats every month, discussing certain topics and agendas that effect young people, women, and men in any field of expertise, and inviting them to share their much valued opinions on solutions to problems. She engages them in open discussions and in determining conclusions to the issue at hand. I have had the pleasure of being part of Wendy's interactive dialogues, and I believe, they present a powerful way for personal and professional mentorship.
There still are many challenges that women face in the world of work, where most industries are still male-dominated, yet, women are rising as role models allowing more young women leaders to follow in their footsteps and become leaders themselves. The well-spoken Theo shared what it takes to be a woman in the 21st century:
To be successful you need to have a strong sense of yourself, because if you don't; you will get distracted by other people's perceptions. One has to be confident, have a clear vision, work hard, and most importantly have a strong sense of yourself in order to succeed.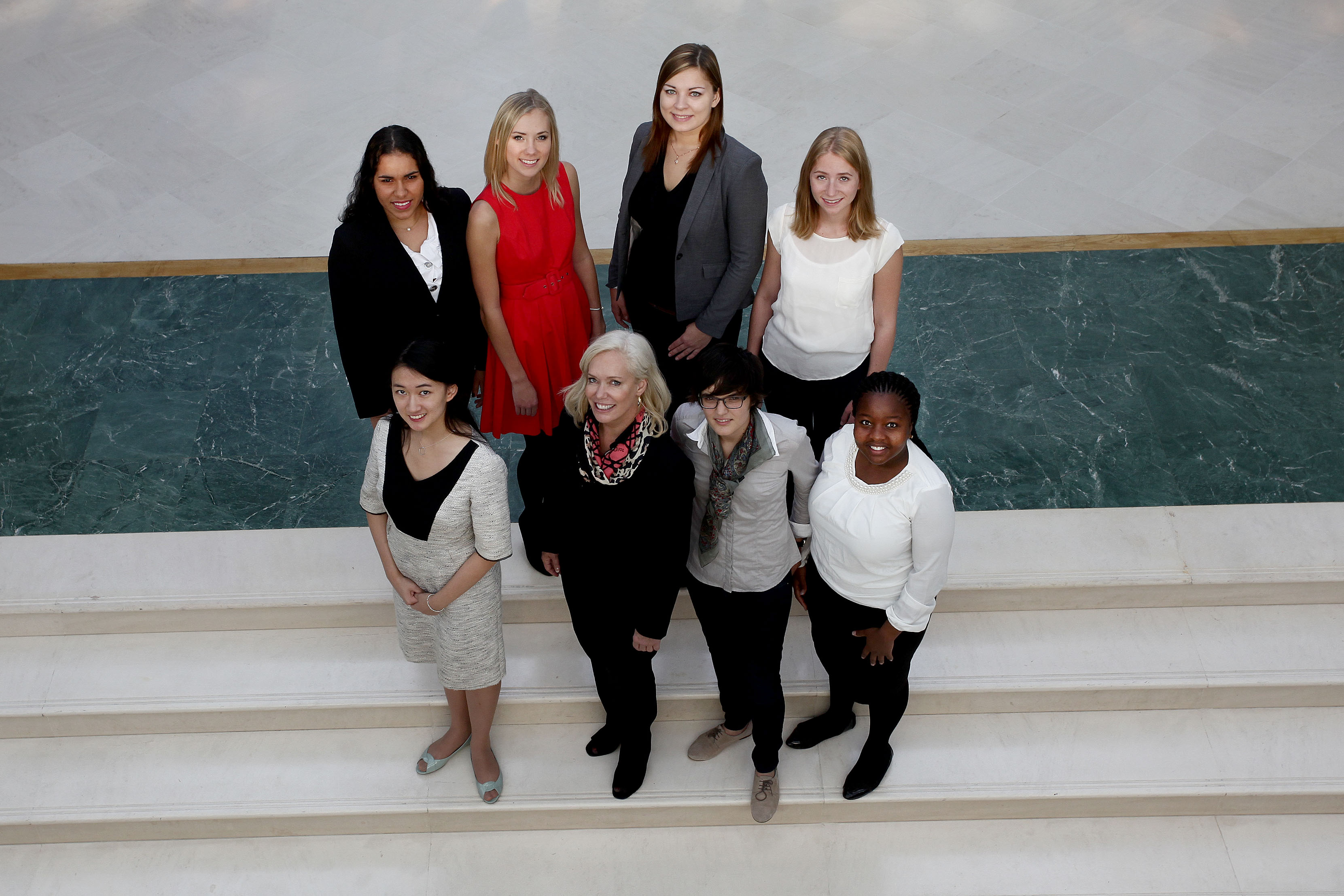 iLive2Lead is a youth leadership-training program based in Washington, D.C., that conducts training in various nations in each region of the world. iL2L brings the most exceptional young leaders together for International Leadership Summits and works with them to develop social initiatives which they lead back in their home nations, thus creating global examples of social responsibility and a ripple effect of impact worldwide.