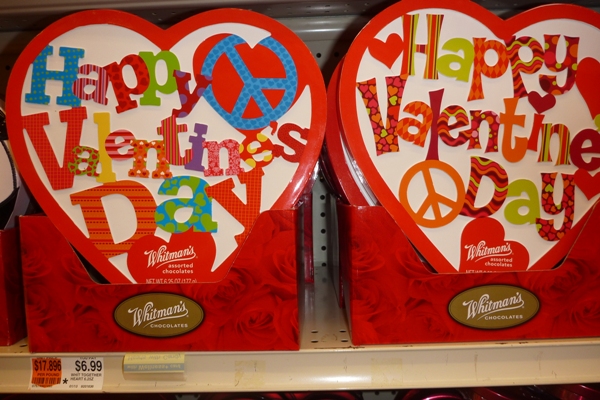 Traditional Valentine's Day gifts are chocolates or flowers, and there's nothing wrong with that, especially if the chocolates aren't from a drugstore. But it seems to me that lovers with a little more imagination could come up with their own traditions and, to start with, might find some inspiring ideas in the literature on aphrodisiacs.
It should come as no surprise that this literature is vast, going back to ancient times, for, clearly, humans have always been interested in anything that can enhance their sexuality. The lore of aphrodisiacs is filled with examples of potions thought to have magical properties. One of them, yohimbe, derived from the bark of African evergreen trees, has a bit of science to back it up and is thought to be nature's version of Viagra.
But the aphrodisiac qualities of most foods or other substances once believed to enhance desire are now seen as folklore. New World foods such as tomatoes, once called "love apples" were scarce and exotic-seeming when they first came to Europe, and the humble potato was likewise designated as having aphrodisiac properties just because it too was at first hard to get.
But the foods that have had the most sustained reputation as sexual enhancers derive from what is known as the "doctrine of signatures," which are foods that resemble human genitalia. Carrots and bananas come to mind and, of course, oysters. My favorite, however, is the mandrake root. This plant, when mature, has roots that resemble people, prompting the ancients to assign it all kinds of medicinal and magical properties. It was used as an analgesic and anesthetic, treating everything from toothaches to hemorrhoids, but people also used it as an aphrodisiac.
Because the root of the plant resembled a human, it was thought that whenever unearthed, the root would scream, killing any person who heard it. When Harry Potter and his classmates studied the mandrake in herbology class, students were instructed to wear earmuffs as protection. As for its effectiveness as an aphrodisiac, people in the know have been forced to conclude that, as with most aphrodisiacs, its sexual-enhancing properties are more in the imagination than in fact, but, for the curious, I hasten to point out that packets of mandrake are available on Amazon for $3.99.
Connections between food and sex are so ordinary that they have come to be a clichᅢᄅ. How many times have we stumbled across the term "food pornography," which usually refers to photographs of such tempting and caloric foods as profiteroles dripping with chocolate, guilty pleasures the figure-conscious prefer to gaze at instead of eat.
Food writers have had a continuing presence in the realm of food and sex. In 1963, Mimi Sheraton came out with "The Seducer's Cookbook," a pre-feminist, sexually-liberated romp connecting the human appetite for food with sex. And the intrepid Gael Greene has for years amused and enticed her readers with such titles as "Delicious Sex" and "Insatiable: Tales from a Life of Delicious Excess."
But, the classic tome on the subject, having a cult-like following, is "Venus in the Kitchen or Love's Cookery Book," British novelist Norman Douglas' ode to food and love. By the time it was published in 1952, the writer was at the end of his sexually adventurous life, and the old reprobate produced this book more for the amusement of his aging friends than for its efficacy in the bedroom. Commenting on recipes he had researched, Douglas mentions in his preface his "retaining a few delectable absurdities to show the length to which humanity will go in its search for the lost vigour of youth." He offers, for instance, a recipe for skink, an African lizard he batters in egg and fries in olive oil. But most of his recipes use familiar ingredients, and can be characterized as being full of such Mediterranean deep flavors as garlic, anchovy, olives and wine.
This makes me acknowledge that foods filled with earthy flavors and aromas arouse the senses and are conducive to romantic dinners. One could do worse than look to Douglas for inspiration, and his influence on Elizabeth David came at a formative moment in her life. They met on Capri when she was 26 and he was 72. They struck up a friendship that involved long walks and Mediterranean lunches filled with sophisticated talk about food, conversations most other British found unseemly. Douglas carried around a lump of Parmesan cheese that he would hand over to waiters for grating, and he cautioned cooks to tear rather than chop the basil going into his dishes, details that did not escape David's eagle-eye.
M.F.K. Fisher is another writer who expressed the sensuality of food, often with the simplest of recipes. I still make her unusual rice pudding, topped with meringue and filled with plump raisins and fragrant spices that permeate the kitchen while cooking and after. And her description of peeling and eating a juicy tangerine is so sexy that it could serve as the perfect shared dessert after a hearty Mediterranean meal.
So to set the mood for a romantic Valentine's dinner, choose favorite foods that may already have some stored memory between you and your partner. In other words, come up with your own traditions for pleasure, and if stuck for ideas, you could do worse than turn to the likes of Douglas, David and Fisher for inspiration.
Caviar Omelet (adapted from Norman Douglas' "Venus in the Kitchen")
1 teaspoon dried bread crumbs
ᅡᄑ teaspoon chopped chives
ᅡᄑ teaspoon chopped parsley
ᅡᄐ teaspoon grated lemon peel
1. Mix together all ingredients except the butter in a bowl.
2. Warm butter in a frying pan. When hot and bubbly, pour in the egg mixture and make sure it covers the bottom of the pan. When cooked on one side, flip over and cook on the other side. Serve.
Photo: Chocolates for Valentine's Day. Credit: Barbara Haber
Zester Daily contributor Barbara Haber is an author, food historian and the former curator of books at Radcliffe's Schlesinger Library at Harvard University. She is a former director of the International Association of Culinary Professionals, was elected to the James Beard Foundation's "Who's Who's in Food and Beverages" and received the M.F.K. Fisher Award from Les Dames d'Escoffier.