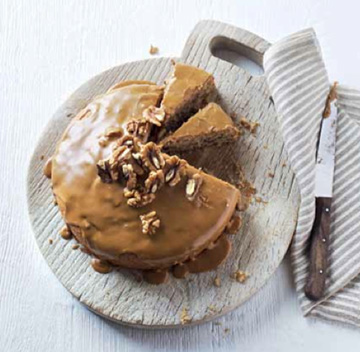 By Ruth Joseph
When I was just married I went with my new husband to a famous Jewish restaurant in London. I scanned the menu anxiously searching for something green.
"Excuse me," I asked, "Do you have any vegetables, please?"
"Yes," the waiter answered seriously, "we have dill pickles and latkes."
That exchange demonstrates so much of what is wrong with traditional Ashkenazi fare. Certainly the food is delicious, rib-sticking and very tasty. Look at menus solid with dishes like matzo ball soup and kreplach, the delicious triangles of pasta filled with chopped meat floating generously in rich broth. There are slices of corned beef with a liberal side of deep fried potato latkes and over-large slices of lockshen pudding -- noodles mixed with dried fruit and masses of fat and sugar. Of course all these dishes are wonderful and immersed with flavor and Jewish tradition. Lighter versions of some of the recipes form part of my book, Jewish Traditional Cooking. But maybe it would be sensible to serve one of these recipes as a treat or delicacy accompanied by a liberal quantity of vegetables and fruit, not all of them together at a single meal.
Related: Love French food? Thank the Jews.

The traditional Ashkenazi diet evolved from a fragile East-European existence and the shtetl -- impoverished, flimsy villages. Temperatures were below zero for most of the year and people lived without heating on the edge of subsistence. Probably a grated potato fried in chicken fat would constitute their daily and only meal. Every day was a battle to stay alive and food had to be ultra-substantial to combat those freezing temperatures.
If people were fortunate enough to have a chicken, probably only for a festival, it was an old boiler, and in true Ashkenazi tradition it would have been placed in a large cooking pot with root vegetables and masses of water to make a soup. This soup would be extended with matzo balls or any kind of dough and rough bread, along with chopped gizzards and heart, and meat from the chicken's neck. The neck skin would be separately stuffed with chopped fat and peppery flour and stitched, then roasted with the bird to create another meal called helzel.
Related: A recipe for righteous rugelach Jewish cookies.


Those bubbas, grandmothers and mothers, knew that they could keep hunger at bay by adding calorie-laden extras.
The chicken would likely be served at the festival meal with kasha, rice, potatoes or barley.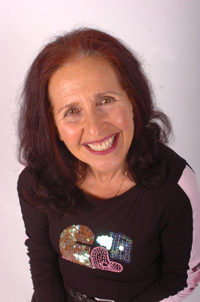 We are now in the 21st century and Ashkenazi tradition still follows that regimen. Jewish people manifest significant problems connected with obesity, including the so-called Jewish Disease, diabetes. Heart disease and cancers are known to be exacerbated by a high fat, high protein diet.
So maybe it's time to acknowledge this and accept change, as I did after marrying a lovely Sephardi man. After the Diaspora, the Sephardic Jews looked about their surroundings and adopted the cooking methods of their new neighbors using masses of cheap vegetables and fruits, cooking with olive oil rather than the artery-clogging schmaltz of their Jewish cousins. Instead of relying on frying or interminable stewing to add flavor, they began seasoning their food with fresh herbs, creating fragrant dishes redolent with glorious spices and mouthwatering taste.
Related: When Jewish food was hidden.

When I wrote Jewish Traditional Cooking, I wanted to include the inherited foods but lighten them where possible. Many of the appetizers are vegetable-based: baba ganoush, a fragrant Asian dish based on oven-roasted vegetables, and soup mit nisht -- the ultimate low-calorie cauliflower soup that tastes of heaven but relies on the freshness of a good cauliflower, onions and a light stock and herbs. Lockshen pudding has exchanged its ancient stodgy image for a healthier alternative by adding masses of freshly grated apple, vanilla, mixed spices and fresh lemon zest.
Passover is no longer a stomach-clutching kilo-raising event in our home. We adore the lightness of a carrot and almond bake which rises soufflé-like for any chef, and the spinach and leek roulade with its lighter cheese filling still satisfies. For a modern Jewish woman understanding tradition and the demands of religion and custom, I looked to Morocco where I learned to cook fish in a tiny Fez kitchen with a mixture of fresh vegetables and a fabulous stuffing so that it can be eaten hot or cold. Turkish tradition showed me how to stuff a whole vegetable and experiment with butternut squash as the base for a stuffing of toasted pine nuts, lentils, brown rice, currants and masses of chopped mint, parsley and cilantro.
I believe that Ashkenazi Jews have to look to their Sephardi cousins to learn how to eat in the 21st century. They may not survive their traditional diet.
Photos from top:
Matzo cake. Credit: Isobel Wield
Ruth Joseph. Credit: Western Mail, Thompson House, Cardiff
Zester Daily Soapbox contributor Ruth Joseph is the co-author of "Jewish Traditional Cooking: Over 100 Nostalgic and Contemporary Recipes" with Simon Round. She has appeared on several television programs in the U.K., including "The Hairy Bikers: Mums Know Best."
Also on Zester Daily:
» The death of French cuisine?