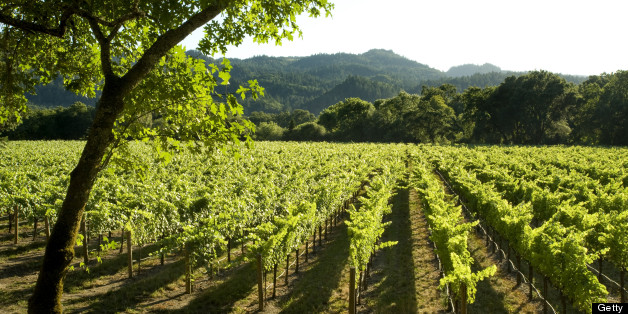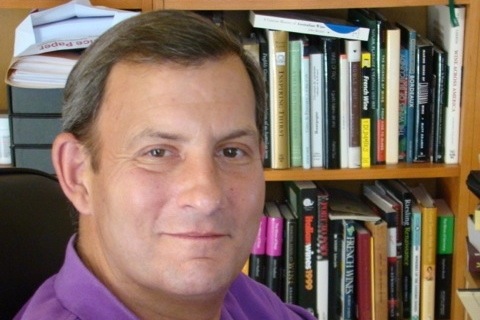 By Paul Lukacs

Myths are fictional stories that satisfy shared desires. In the contemporary world of wine, the most pervasive myth is that of terroir, the story of how a wine's essential identity, comes from where the grapes for it were grown. Like all myths, this one contains a metaphoric, not a literal truth. Terroir's story fulfills our longstanding wish to believe that wine comes from more than human hands, and so possesses a significance that transcends artifice.
Grapes were first cultivated and wine made deliberately some 8,000 years ago. From its earliest origins, wine assumed a special and sacred cultural status. In societies as different as ancient Babylon, the Pharaohs' Egypt, classical Greece and Imperial Rome, it was viewed as a gift to humanity coming directly from the gods. No other beverage, indeed no other foodstuff, was thought of in this way.
Related: Why don't restaurants sell cheap wine at a fair price?
Why was wine valued so highly?  Unlike other food and drink, it did not require human agency. And unlike other natural products such as milk or honey, it possessed a seemingly mysterious power to relieve care. Put simply, drinking wine made a person feel good. That is why Euripides in "The Bacchae" has the prophet Tiresias declare that "when we pour libations . . . it is the god himself we pour . . . and by this bring blessings on mankind."
In today's world, we do not credit a god with wine's power. Instead, we attribute that power to the presence of alcohol, which is produced through the interaction of living yeasts and the sugar in ripe grapes. And we no longer consider fermentation to be mysterious. From a rational modern perspective, wine is simply fermented grape juice. It can be controlled, even manipulated, by human beings.
The problem with this perspective is that it robs wine of its uniqueness. And the solution appears to be the story of terroir, according to which wine is, if not sacred, still special because it reflects its origins. Or to be more exact, it is special because it can embody a specific natural origin -- not just a region but a vineyard. Many contemporary wines, particularly mass-produced ones, do not do this. But artisanal wines made with attention to the distinctive character of each plot or parcel of land -- those are the wines in which one supposedly can experience the gôut or taste of terroir.
Related: This Chilean "natural" wine tastes of France.
Terry Theise, a leading American importer of artisanal wines, makes the case for terroir eloquently. "Wine can be a bringer of mystical experience," he declares, adding that the wine "has to be authentic . . . [with] a rootedness in family, soil, and culture." And what constitutes "rootedness?" Thiese recalls a well-regarded German vintner telling him, "I hope my wines convey a story.  Otherwise they're just things." It's the story of the vineyard and, if this doesn't sound overly sentimental, a man in love with the vineyard, that enables wine to be what Thiese calls "a portal into the mystic."
This all sounds great, if admittedly a bit New Age-ish, and it's true that many of the world's best wines convey a sense of place. They would not taste the same if made with grapes grown somewhere else. But that does not mean that they actually taste of a specific place. After all, tasting a place literally means eating dirt. Moreover, plenty of fine wines are made with blends of grapes from different vineyards. And some of the world's most prestigious wines -- many classified growth Bordeaux, for instance -- come from vineyards containing separate plots, with diverse soil types and exposures.
It's worth noting that the very concept of terroir is a relatively recent invention. The word, derived from the Latin terratorium, entered the French lexicon during the Renaissance, when it meant "territory." Not until the 1920s and 1930s was terroir used to designate a vineyard's natural environment. Then it began to signify a particular feature of wines grown in that environment, features that may be both sensed physically and recognized intellectually.
The emergence of the story of terroir corresponded precisely with a period in which fine wine experienced a profound crisis. The phylloxera plague of the late-19th century had devastated vineyards the world over; virtually all winemaking countries were experiencing deep economic depression; a generation had been bled dry by world war; and people with money to spend on drink were increasingly downing cocktails, all the rage among the middle and upper classes. Even in France, wine was being valued less for any magical properties and more simply for its alcohol.
Related: Here's how Americans are testing terroir.
The people who still cared about wine -- some consumers surely, but more significantly, vintners, merchants, agricultural ministers, and then importers, writers, critics and others -- needed to elevate wine and separate it from its competition (beer, hard spirits, and in the second half of the 20th century, when refrigerators became a household staple, fruit juices, soft drinks, and the like). What better quality to single out than terroir? It, after all, was what allegedly distinguished wine. Its story made wine special.
The elevation of terroir as the primary source of a wine's value was not the result of some grand conspiracy. Nonetheless, marketers have used it with great success. And though terroir is not always considered a portal to the spiritual, its story continues to satisfy an apparently widespread desire to consume something that is more than just another man-made thing. In reality, the wines we drink are modern consumer products. They come in many different forms, but the differences have less to do with the taste of the wines themselves than with the attitudes that human beings bring to them. Put another way, if you want to taste terroir you can, but its source will be as much in you as in any vineyard.
Top photo: Paul Lukacs. Credit: Marguerite Thomas

This week's Zester Daily soapbox contributor, Paul Lukacs, is a James Beard Award-winning author. His most recent book, a Beard Award finalist,  is "Inventing Wine: A New History of one of the World's Most Ancient Pleasures," published in December 2012 by W.W. Norton & Company.

More from Zester Daily:
» 3-Day Detox Juice Cleanse Comes With a Dramatic Arc.
» Elin's Wine Pick: Elegant New-Style California Pinot.
» Sorbet's Magic Ingredient: Rhubarb Compote
» The Real Magic of Molecular Gastronomy
» Will Wild Asparagus Pass A Blind Taste Test?
» Flour Power: Sifting Through A Maze of Options