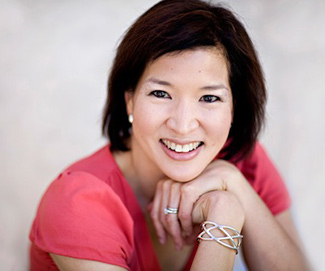 Not long ago, the famous, potty-mouthed New York Chef David Chang made the notorious comment: "F---ing every restaurant in San Francisco is just serving figs on a plate. Do something with your food.''
Oh, please.
New York chefs would probably trade their sous vide machines and Berkel slicers for the figs and other glorious ingredients that San Francisco chefs routinely have at their disposal, thanks to the temperate climate and the fortitude of so many local farmers.
In food circles, it seems that New York often gets the lion's share of credit for starting trends. In reality, most food trends start on the West Coast.
The Bay Area is the region that gave legitimacy to farm-to-table cooking as far back as the '70s, thanks to Alice Waters of Chez Panisse. Nowadays, San Francisco restaurants hold true to that mission, but in an even more ingrained way. Chefs forage for wild edibles on wayward hillsides. They cultivate their own farms to grow what they need. They even fashion their own pottery to showcase the food they create.
The best San Francisco's restaurants has to offer
The restaurants below represent the best of what San Francisco has to offer. For my money, there's no better food city in the world.
AQ: At AQ, in a still-sketchy part of downtown, the décor changes along with the menu every season. Yes, this might sound gimmicky and contrived. But it works when the food by Executive Chef-Proprietor Mark Liberman, former chef de cuisine at La Folie in San Francisco, is this inspired. In summer, with a dining room as light and airy as a beachfront cafe, the menu features wild salmon, sweet yellow corn and romano beans with roasted lobster juices. In fall, the room morphs with the addition of a copper-topped bar and servers dressed in cozy plaid shirts. That's when you don't want to miss the Duck Aged on the Bone, a dish with meat the texture of a great steak and an impeccably crisp skin. AQ is worth the trek no matter the season. 1085 Mission St., San Francisco; (415) 341-9000.
Aziza: No one cooks Moroccan food like self-taught Chef Mourad Lahlou, who riffs on the flavors of his native Marrakech with sophisticated and daring flair. Combining organic, seasonal and sustainable ingredients with modern techniques, he boldly reinvents classics. Who else would think to smear creamy uni over halibut, then broil the filet until the flesh is succulent and the skin crackling crisp with a flavor akin to creamy-salty Parmigiano. Even lentil soup is reborn here with celery and dates, a complex and deeply satisfying rendition. 5800 Geary Blvd., San Francisco; (415) 752-2222.
Quince: A magnet for any visiting Hollywood star, Quince is nearly impossible to get into on a Saturday night. Nevertheless, find a way to get there. The fine-dining Italian establishment will envelope you in some of the most seamless service you're likely to experience. Sit back and swoon over house-made pastas such as the dumpling-style cappellacci, their fragile skins filled with juicy ground spring lamb; or Maine lobster gnocchi that taste so intensely of the crustacean that the flavor will linger on your palate like a dream you don't want to stir from. 470 Pacific Ave., San Francisco, (415) 775-8500.
Benu: This is the only restaurant that Chef Thomas Keller of the French Laundry has invested in that's not one of his own. Then again, Benu is run by his former French Laundry chef de cuisine, Corey Lee, so Keller has every reason to believe in its success. He hasn't been disappointed. The much-lauded restaurant serves Asian-influenced modernist cuisine. The tasting menu, which changes regularly, might include as many as 16 dishes, beginning with tiny one- or two-bite morsels and becoming more elaborate in size and scope through successive courses. A signature dish is the faux shark fin soup which evokes the pricey, Chinese-banquet staple that's become an environmental pariah. But here, the soup is made from a seafood broth transformed into a very thick liquid, no shark involved. The liquid is squirted into cold water and sets into a politically correct version of the slippery strands beloved by shark fin fans. This version is tastier, too. 22 Hawthorne St., San Francisco; (415) 685-4860.
Dynamo Donuts: There are doughnuts. And then there are Dynamo Donuts -- which pretty much put all others to shame. Handcrafted from a brioche-like dough, Dynamo's confections come in such fantastical flavors as Chocolate Rose Geranium Hazlenut, Molasses Guinness Pear and Bacon Maple Apple. Glazed and decked out, they're not achingly sweet, just incredibly flavorful. Don't miss the Candied Orange Blossom variety, which is one happy explosion of citrus. 2760 24th St., San Francisco, (415) 920-1978.
Photo: Carolyn Jung. Credit: Joanne Hoyoung-Lee
Also on Zester Daily:
Road trip: The best roadside restaurants from New York City to Boulder, Colo.
How to sit at the late artist Lucian Freud's favorite table at the Wolseley in London.
There's a reason folks go to Hell's Backbone Grill in Utah.