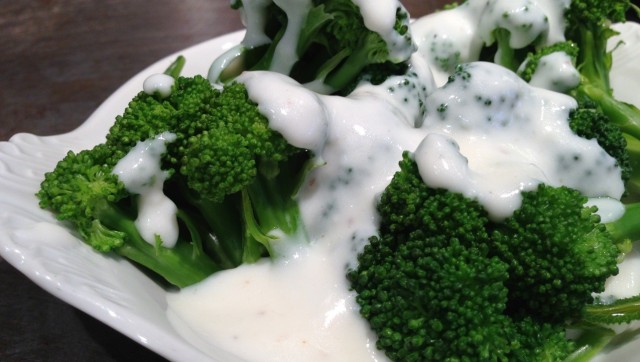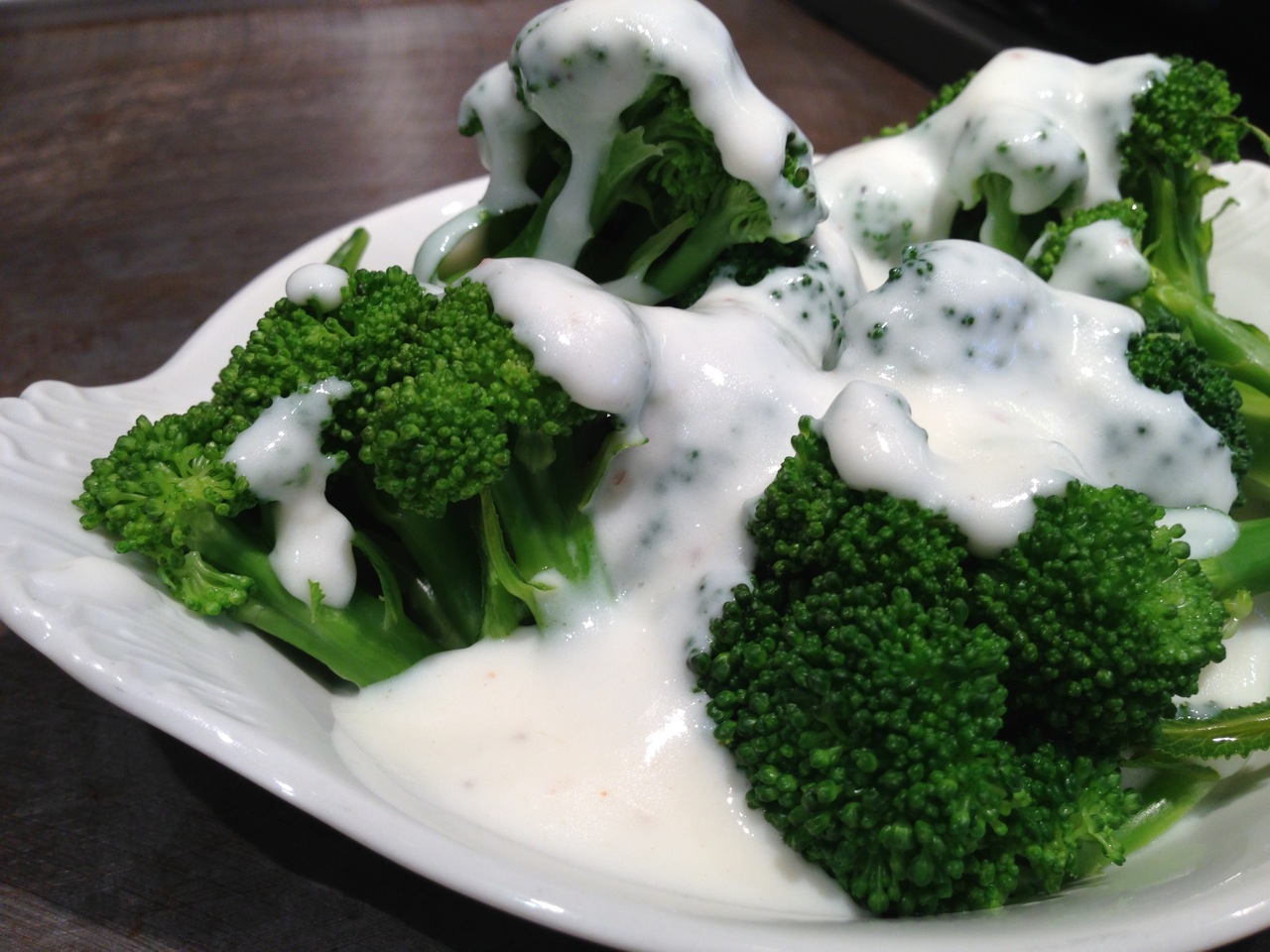 By Anne Willan
Whatever happened to white sauce? Has that wonderfully comforting creamy sauce thickened with butter and flour disappeared for good from our plates? Forty years ago white sauce was as much a staple as gravy, the foundation of fritters and soups, soufflés and fricassées, and indeed the starting point for a whole family of Southern cream sauces. There was a time when we revelled in chicken à la king and creamed oysters and onions au gratin.
The rot began with nouvelle cuisine, that short-lived French aberration which one chef called "a little bit of nothing on a big white plate." Flour was banned from the kitchen in favor of "light" butter-mounted sauces that relied on meat reductions and glazes for flavor. Flour, it was claimed, led to heavy, sticky, lumpy sauces with a depressing resemblance to library paste. Well of course it did -- if the sauce was badly made.
Related: A French dish Chef Charlie Palmer will never forget.
But the new butter emulsions proved far trickier, needing a careful hand to create them, and a constant watch to maintain just the right temperature so they did not break. In a home kitchen, few cooks had the sharp eye and quick turn of the whisk needed for such fragile constructions. Professional chefs heaved a sigh, tried a few gimmicks like vacuum flasks for keeping such sauces warm (not hot), and moved on. Cooking the finicky embellishments to order was the only realistic approach, too labor-intensive for all but the most expensive restaurants.
Sauces began to disappear, revealing the naked ingredients that had been artfully hidden underneath. Poached fish fillets and boneless chicken breasts were stripped, shivering on the plate. Colorful sides of vegetables were not enough. To hide the misery, the food would be coated in a colorful rub, or topped with a fresh chutney or relish. Flavors took on a new kick with global outreach. Once-exotic fresh ginger and chili, soy, sesame oil and cilantro became commonplace. Sriracha took pride of place in front of the Worcestershire sauce in the pantry. The underlying ingredients were masked, enabling parsimonious cooks to economize on quality -- who would notice a stringy bit of chicken or a bland, mushy fish beneath a blizzard of conflicting flavors? But let's not be cynical.
Related: History of cookbooks traces extraordinary dishes.


I'm on a campaign to revive white sauce and its cousin velouté, made with the cooking broth from the main ingredient. When young cooks come into the kitchen, one of the first things I show them is white sauce, and invariably they look mystified. I make them whisk a butter and flour roux in a figure eight, then stir in the milk and bring to a boil over medium heat. Quick, simple, with constant whisking the key until the sauce thickens. "But it's easy!" they exclaim.
Related: How the French made roast turkey their own.

So I'm urging a return to homemade macaroni cheese and those vegetable gratins of chard or spinach topped with white sauce and a luscious crust of grated Gruyère. How about lobster mornay and veal blanquette and chicken divan? I yearn for a delicate fillet of sole, poached in fish stock and white wine that is used for the glistening coating of sauce suprême. Escoffier knew what he was doing!
White Sauce

Use white sauce to thicken soups and stews, or to bind gratins of cooked vegetables. Thin white sauce gives the creamy texture to macaroni and cheese or layered pastas such as lasagne. Thick white sauce binds fritters and forms a base for soufflés.
Makes 2 cups

Ingredients

3 tablespoons butter
3 tablespoons flour
2 cups cold whole milk
Salt and white pepper to taste
Note: For thick white sauce, use 4-5 tablespoons each of butter and flour for 2 cups of milk. For thin white sauce, use 2 tablespoons each of butter and flour for 2 cups of milk.

Directions

1. Melt the butter in a heavy-based saucepan, whisk in the flour and cook until bubbling. Take from the heat and whisk in the milk (it should be cold), pouring it in all at once. Season with salt and white pepper if you have it (so the white sauce is not spotted with black pepper).
2. Return the pan to medium heat and bring the sauce to a simmer, whisking constantly until it thickens, just below boiling point. Lower the heat and simmer 1-2 minutes to thoroughly cook the flour. If by any chance some lumps have formed, simply work the sauce through a strainer into a bowl. Taste and adjust the seasoning.
3. To store white sauce, pour it into a bowl and while still warm cover the bowl tightly with plastic wrap so a skin does not form. The sauce will do fine in the refrigerator up to 2 days. It will have thickened slightly when reheated, so stir in a little more milk.
Related: Tips for variations on cream sauce, cheese sauce, parsley sauce.
Top photo: White sauce over broccoli. Credit: Nicole Quessenberry

Zester Soapbox contributor, Anne Willan is the co-author of "The Cookbook Library: Four Centuries of the Cooks, the Writers, and the Recipes that Made the Modern Cookbook," published in April 2012 by the University of California Press.
More from Zester Daily:
» Where dim sum reigns supreme in Hong Kong.


» Minneolas bring back old-fashioned soufflé.