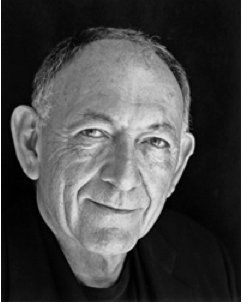 By Patrick Comiskey

Forty years ago, Kermit Lynch abandoned the handmade purse industry and opened a wine shop in Berkeley, Calif., and in doing so, became one of the great innovators of the field.
Kermit Lynch Wine Merchant has made household names of wineries such as Vieux Telegraphe, Clape, Tempier, Coche-Dury and Jean Foillard, places whose greatness he magnified by combining them in an import portfolio that was at once grand and idiosyncratic, driven by Lynch's personal taste and unfailing eye for authenticity. Kermit Lynch taught Americans, and Californians in particular, not only what to drink, but how to drink. He brought together wines of grandeur, pleasure and charm, and he helped us understand how to read those pleasures and charms.
It may be said that Lynch was one of the first great American terroirists. The concept of terroir existed, of course, before him; he did not invent it. But he was among the first American importers not only to embrace its properties, but to articulate its mysteries in the marketplace. In his aesthetic, in his newsletters and books and, of course, in his selections, he taught an entire generation of wine drinkers to appreciate it.
When Lynch started making his trips to Burgundy, Provence and the Rhône Valley in the early '70s, the concept of terroir expression was still very much a French idiom, both indistinct and relatively indescribable -- few Americans knew enough about the concept to give it a name.
From the start, Lynch started to notice differences between wines grown in one place and wines grown in another. He also noticed that the contrast was much starker in tastings that took him outside the reach of the négociant system, France's system of wine brokers who purchased fruit and wine from growers and bottled their own wines with it.
Related: How The Cube Project settles the score on U.S. wine

Lynch was fortunate to enter the wine business just as the négociant hegemony was being partly dismantled, and small, newly minted domaines were being founded as growers broke with négociants and made wine on their own. The contrast in the wines was startling.
"It took a while," he says, "but the notion of terroir finally dawned on me with respect to the domaines. When you get to domaines you notice a difference in the wines, you taste their Bourgogne Rouge and it really does taste different from their Mazis-Chambertin. I'm not saying they're not different with a négociant, but with a domaine the difference was huge. The answer of course was the terroir -- it was a different part of the hill."
Lynch's other great good fortune was his early friendship and association with author Richard Olney, whose appreciation for wines "of character and personality" was famously instructive to the young importer.
"Everything in his cellar was just magical," says Lynch. "He had a different way of tasting than anyone else back then; he took just as much pleasure in a well-made cru-Beaujolais as a First Growth -- to him, a well-made Morgon was just as exciting as an old Latour. That really opened my eyes." In time, Lynch could recognize instinctively what Olney did in wines of character, and a kind of terroir language started coming to him. He was still years away from describing a wine's minerality or soil inflection or the vicissitudes of cool -- or warm -- climate, but the differences in character were apparent and increasingly vivid.
"To me, there was definitely a difference between a Côte Rôtie and a Cornas and a Hermitage -- but it took a while to figure it out." As such his early language, he admits, was perhaps more imagistic then, even flowery. There's a passage in "Adventures on the Wine Route" -- which reads in spots like a bildungsroman devoted to terroir expression -- where he compares Saint-Joseph, Cornas and Hermitage to heroines in Mozart's "Don Giovanni": Saint-Joseph in the role of Zerlina, Hermitage in the role of Donna Elvira; Cornas is Donna Anna.
Even now, his language drifts into the realm of dramatis personae: "Côte Rôtie was always more ethereal, jewel-like," he says. "Cornas was more of a brute. It was a thing they expressed, year after year, through vintage and vinification."
Related: Love wine? Here's why you have to get beyond the vintage

Further lessons in terroir awaited him in the Loire Valley, through the lens of Chenin Blanc. Lynch was routinely amazed at how the wines of Vouvray and Savennières were so dramatically different -- and that the principal difference between these two places was the soil, and the mother rock from which it was composed: In Vouvray, Chenin is grown in limestone; in Savennières, it is grown in schist.
"Aromatically, a good Savennières can have a note of more exotic fruit, something you can never quite figure out what it is -- is it plum? Is it quince? It's something you recognize but have rarely tasted. Vouvray, to me, is always more simple, sometimes peaches, or pears. It has other things but doesn't share that quality." Texturally, too, the wines differed from each locale: "In Savennières there's always a little bitter note in the aftertaste," says Lynch, "it's always a bit harder, sharper, more crystalline. That's the schist. You'd never use the word 'sharp' when describing a Vouvray; there's more grandeur, a more expansive feeling -- the limestone."
As I say, these distinctions existed before he came to them, but Lynch's attention to their subtleties, and his ability to convey these in his now-famous newsletters allowed thousands of wine lovers to grasp this grand and elusive concept, terroir. His success spawned dozens of worthy imitators, and changed the way wine is perceived in this country. For that we should raise a glass to Kermit on the occasion of his 40th. Salut!
Top photo: Kermit Lynch. Credit: Courtesy of Kermit Lynch Wine Merchant
Zester Daily wine critic Elin McCoy's best-value picks:

» A Best of Show Critics' Challenge winner from Tuscany

» A fresh bargain from Burgundy
» A seven-grape wonder from Spain

» A sprightly Verdelho from Australia