The U.K. has its fair share of bizarre festivals and events; you may have even heard of some of these! If you enjoy unique days out, these are definitely worth marking down on your calendar.
Jane Austen Regency Festival, Bath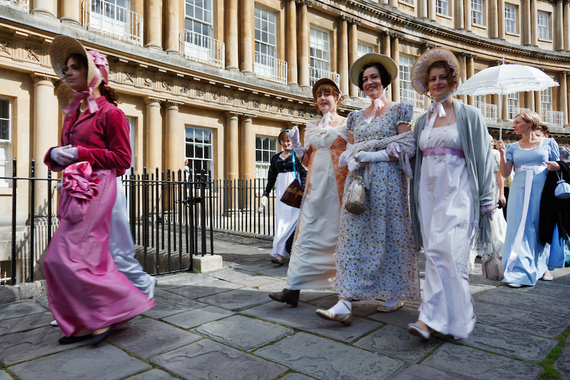 Jane Austen created some much-loved classics in her time, including Pride and Prejudice and Sense and Sensibility. Fans of her work celebrate these timeless stories by taking part in Bath's Jane Austen Festival, which encourages Austen-lovers to dress up in their best Regency outfits. Some of the highlights of this massively popular gathering include dance workshops, book readings, and promenades.
Cheese Rolling, Gloucestershire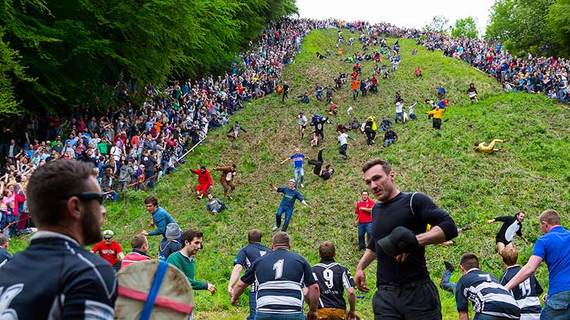 No-one quite knows where the cheese-rolling tradition came from, but many suspect that it has pagan roots. An expensive wheel of cheese is rolled down the hill and groups of people tumble, fly, and slip down the slope, in order to be the first to lay their hands on the prize cheese. In recent years, Gloucester's cheese rolling challenge has become world famous and now lacks management, due to a public outcry over proposed entry fees. Instead, this tradition occurs sporadically now, without the necessary paramedics on-hand!
Here's a quick look at the cheese-chasers in action.
The Padstow 'Obby 'Oss, Cornwall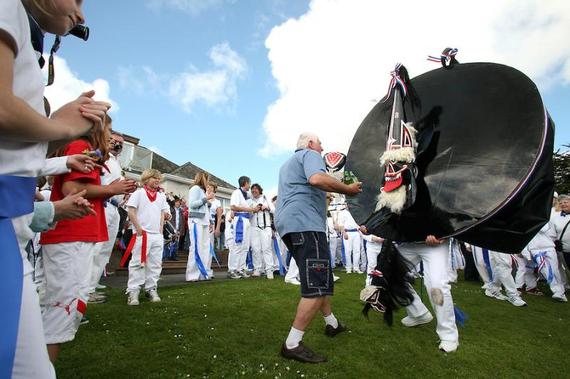 Throughout the U.K., May Day is often celebrated with maypoles and Morris dancing. However, Padstow goes one further. A black 'obby 'oss parades around the streets, dancing and attempting to catch young women under its cloth, followed by musicians and the village people singing the old May Day songs.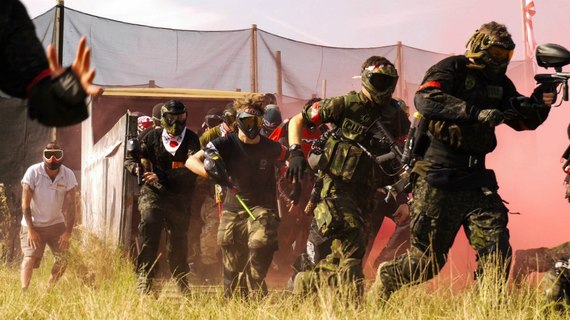 If you absolutely adore paintballing, this weekend of war will be right up your street. Participants camp out and spend their days battling it out against hundreds of eager shooters. In the evening, you can expect a little non-violent entertainment, with music, food, and rodeo bulls!
The World Alternative Games, Wales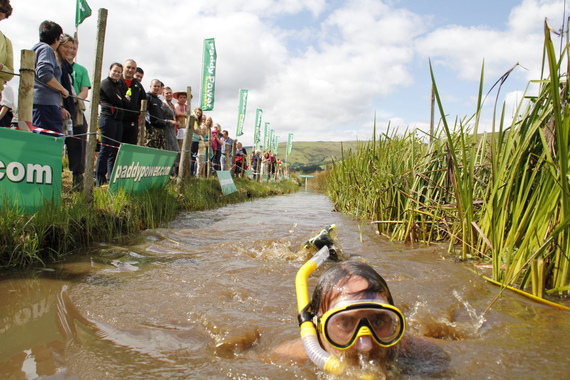 Rather than attempting to get into the Olympic Games, why don't you try your hand at something a little more unconventional? You could win gold in bog snorkeling or hay bale tossing at The World Alternative Games, held annually in Wales.
Want to see some bog snorkelling?
The Yorkshire Pudding Boat Race, North Yorkshire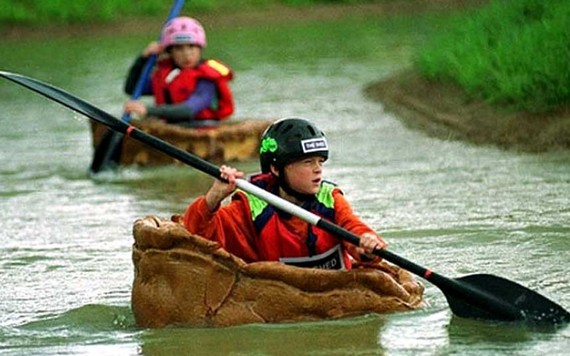 Yorkshire puddings may not be the raft we'd choose if sailing down a river, but in North Yorkshire this is a longstanding tradition. Giant Yorkshire puddings are baked from flour, water and eggs. With a little yacht varnish, you have a boat ready to go! Of course, some of them do get soggy and start to fall apart, but that's all part of the fun.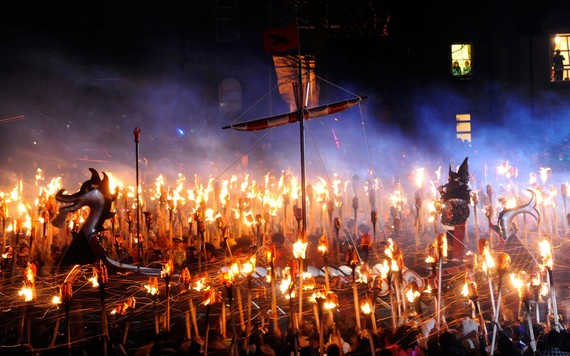 Up Helly Aa is a fire festival held in the Shetland Islands, predominantly involving only men. Dressed up as Vikings, a torch procession is held with all of the streetlights turned off, creating a stunning beacon of fire. A carpenter will create a giant longship for the festival, which will also be ceremoniously burned.
The World Tin Bath Championships, Isle of Man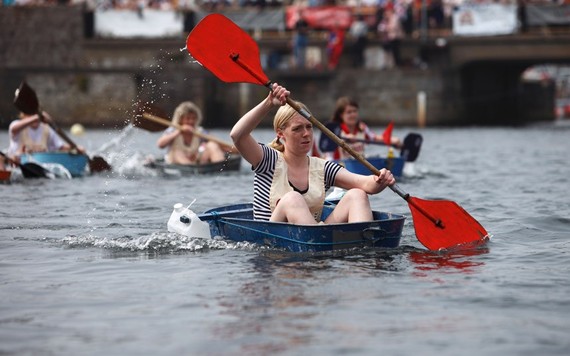 From Yorkshire puddings to tin baths, it just seems like the people of the UK love to sail down rivers in bizarre contraptions. Whoever completes the course first, or lasts the longest distance, wins!