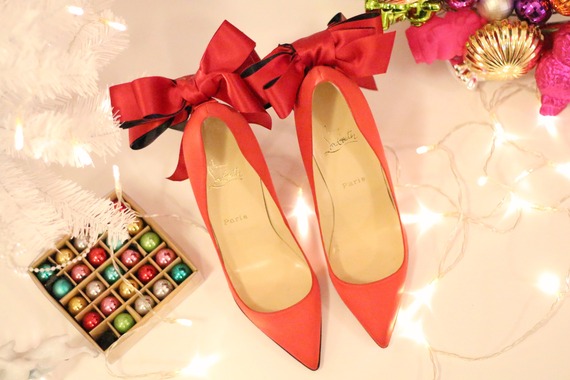 Whether it's the office soirée, a black tie event or those, ahem, special date nights at home with the one you love, there are a slew of potential fêtes this holiday season that will require a standout dress. Luckily for you, Style by Zoey has curated a collection of festive frocks made for dashing, dancing, and prancing around every occasion.
From after dark sequin minis to lacy numbers and covetable furs (and faux's, fo sho), glitz and glamour dominate this time of year and my tips from my recent NBC style segment on the Kerri-lee Mayland show is your ticket to being the talk of the town this holiday season.
So forgot the mistletoe (for now) and slip into a slinky little number instead... one look and I can guarantee your date will be singing you a love song as you go along walking in a Winter Wonderland...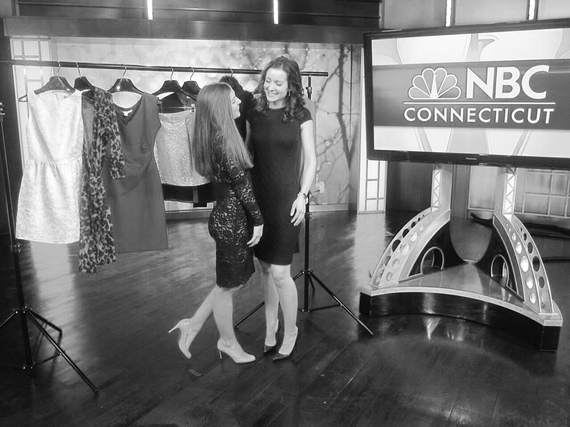 The Bell of the Ball
Oh you fancy huh? A black tie event is the perfect time to dial up the glamour. Channel your inner screen-siren and choose a floor-length gown paired with some strut worthy heels. Rules to remember: Don't be afraid to wear color. Dramatic jewelry is welcome, and coiffed hair is a must.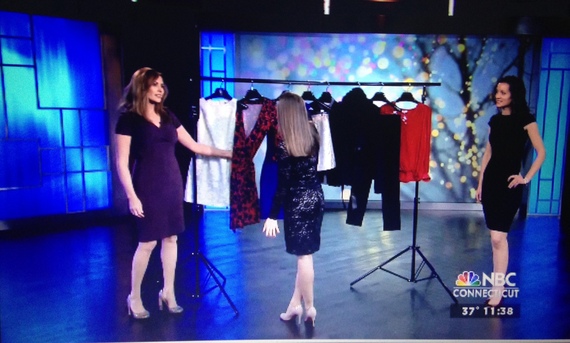 All Business
Whether your company is all business, or dress-code free, the office soiree calls for a chic yet tasteful ensemble. Keep your base clean with a high neckline and low hemline and add accessories and makeup to take things up a notch. Rules to Remember: Your look should be more power player and less happy hour.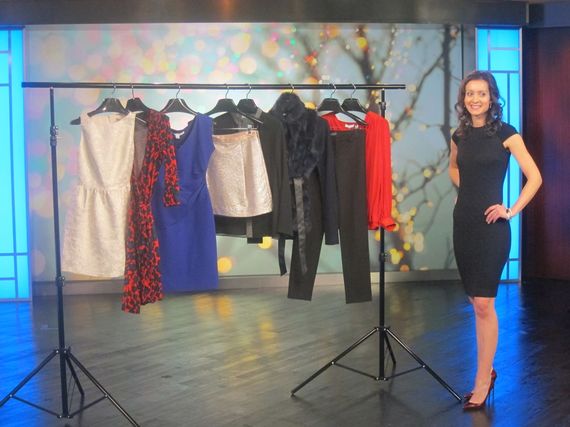 Meet the Parents
When meeting potential future in-laws dress to impress with a classic, tasteful ensemble. Add edge to a red silk blouse by pairing it with a cigarette pant, stacked accessories and pumps. Rule to remember: First impressions are everything. Make sure you keep things classy by covering up and minding your manners.
The Buddy System
If you're entertaining friends and/or family at home, you might as well be comfortable while staying on trend. Go cozy cool with a turtleneck, a cashmere cardigan, or faux fur vest and stacked booties. Rules to remember: Just say no to elastic waistbands.
Show Time
Off to the theater this holiday season? Be the definition of elegance in a white a line dress paired with a wrap sweater or shawl. Add a glitzy clutch and some red heels for a tasteful and refined look that screams "lights, camera, action!"Rules to Remember: Elegance is the name of the game.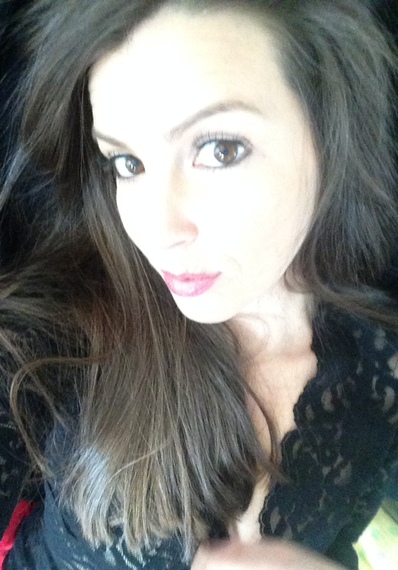 Up Close and Personal
From the classic LBD to a sequin or lacy stunner, a hot date night calls for a scorching dress. For a dressier date night, a cocktail dress in a super-flattering shape and color that complements your skin tone will ensure that both you and your guy know you're a knockout. Consider walking on the wild side with a dress that has strategic cutouts or illusion panels. Rules to Remember: Whether you're in love or in lust, feeling down and dirty or romantic and flirty, the important thing is that you feel your best in whatever you're wearing. Oh and if we are talking about a boyfriend or husband, I suggest making sure your undergarments are on point. Just sayin.
For more style tips or a personalized shopping guide visit my website.