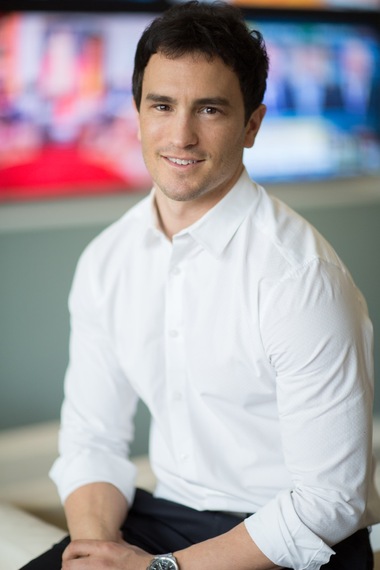 At just 3 years old, Jeremy bloom had found his will to win. Determined to keep up with his siblings, Bloom hit the slopes with his grandfather who taught him to ski by throwing candy bars down the mountain as bait. Rocking a Superman cape and a smile, Bloom went from the bunny hill to mastering black diamonds before most kids his age could read. By the time he was 15 years old, Bloom had made his first national team. The youngest male ever to make the U.S. Ski Team, he was national champion by age 17, and a world champion and Olympian at 19.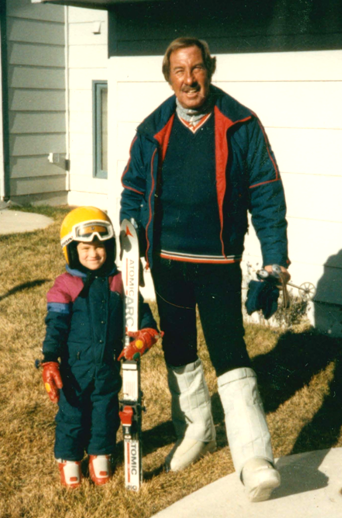 In February of 2006, standing at the start of the Olympic freestyle mogul course in Torino, Italy, Jeremy Bloom was, both literally and figuratively, on top of the world. "I remember feeling confident that i'd ski up to my potential," Bloom told me. But in those next 22.79 seconds, Bloom learned, for the first time, what it meant to fail.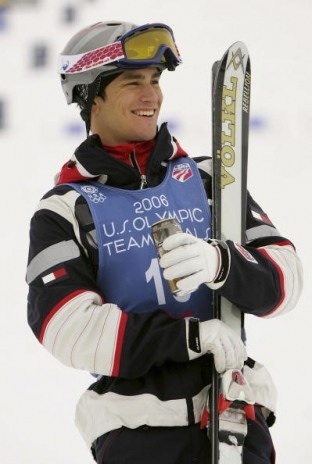 After winning 11 World Cup events, including an unprecedented six consecutive in 2005, a mere two days after competing in the 2006 Olympics, Bloom flew to Indianapolis for the NFL scouting combine. Drafted in the fifth round by the Eagles, Bloom seemed to have made the ultimate comeback. Sadly though, it was short-lived as a torn hamstring in training camp landed him on injured reserve.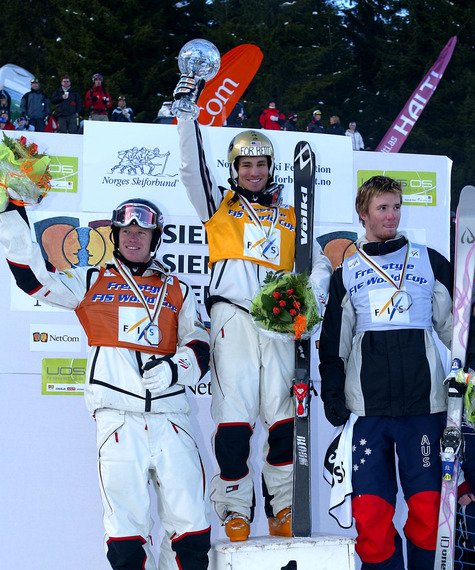 In that moment, despite all his success, Bloom realized what many athletes don't. He needed a backup plan. "Professional athletics are a total drug," Bloom told me. "It distorts reality. You think its gonna last forever, but it wont." Not wanting to be another statistic, Bloom decided to take his future into his own hands and began studying business at the Wharton School. Drawing from lessons learned in the classroom, Bloom now applies the "X's and O's" to his company, Integrate, instead of his playbook. Co-founded in 2010, Bloom has quickly grown the company from its roots in lead generation to a leader in marketing technology. Raising a total of $42 million, with approximately $22.5 million coming from equity investments by Comcast Ventures, Liberty Global Ventures and the Boulder, CO-based Foundry Group, Bloom has proven that he is just as fast off the slopes as he is on them.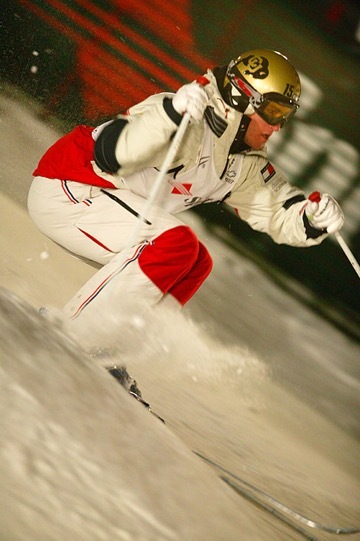 Winston Churchill once wrote that, "Success is not final, failure is not fatal: it is the courage to continue that counts." And it seems to me, after interviewing Bloom, that he is nothing if not courageous. Beyond surviving failure and loss, Bloom's courage seems to stem from a will to commit to something bigger than himself. A trait he credits to his mother who he says taught him from an early age that win or lose, what counted was how he treated people.
A lesson he says inspired him to start his charity, Wish of a Lifetime. But while most philanthropists set out to focus on granting wishes to children, Blooms eyes (and heart) were on the elderly. "Throughout my years skiing, I got the chance to travel around the world and experience other cultures. I noticed along the way that many of them valued, respected and supported the elderly in their society. Having grown up so close to my grandparents, I wanted to honor them by building an organization whose foundation is built on the premise that senior citizens should be honored and aided," Bloom told me.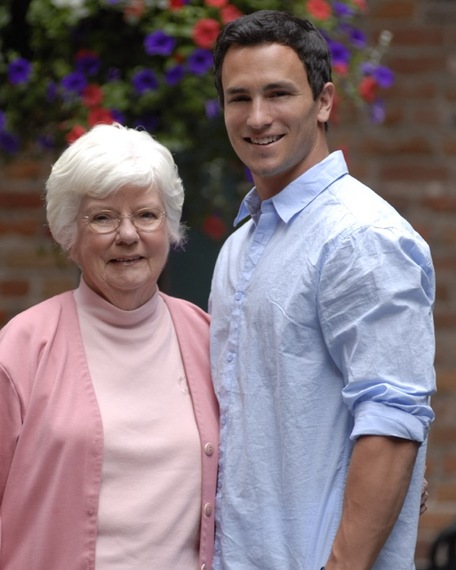 But Bloom's first wish wasn't what he envisioned it would be. A man by the name of Bill Tiller wrote in to Wish of a Lifetime with a simple wish. He wanted a rug. "I was very focused on providing life-changing wishes. They had to be big in scope and scale. When I got that wish request, I thought, this isn't big enough." Bloom said. Tiller went on to disclose that he wanted a rug because he had diabetes. Due to poor circulation, his feet would sting if he walked on his floors and wanted to have a rug by his bed. Wish of a Lifetime ended up granting his wish. "I still have the photo of Bill with his rug in my office," Bloom told me. "Bill was so elated you would have thought that we gave him a check from Publisher's Clearing House. All jokes aside, what it taught me is you don't really know what's meaningful to someone, and it's not for me to judge. I think more so than the rug, it meant the world to him to feel cared for."
Having tackled the football field, mastered the slopes and dominated in the boardroom, Bloom's latest venture is all about putting a pen to paper as an author. With his first book entitled Fueled by Failure coming out in May, Bloom's goal is to inspire others to overcome adversity and face their fears head on with more hope in their hearts than doubt in their minds.
"Entrepreneurs and athletes need to have a short memory. We all experience victories and defeats but can't allow the good days to go to our head or the bad days to take over our hearts. What you did in the past is less important than what you are about to do in the future," Bloom said.
In a day in age where professional athletes are known more for the bad they do off the field than the good they do on it, I for one found Bloom's humility, drive, and courage of heart to be refreshing.
Like all great leaders, Bloom seems to be continuously seeking an edge to be better than he was yesterday, all while teaching those before him today about the ability to rise when you fall. Much like Steve Jobs who believed in being "a yardstick of quality," Bloom has managed to forge past the stereotypes many athletes face to become a man whose virtue can be measured not only by his extraordinary exertions, but by his everyday conduct.
One whose bloomed into the kind of man our youth can look up to long after the fans stop cheering his name...
Special Thanks to Jeremy Bloom for the photos!