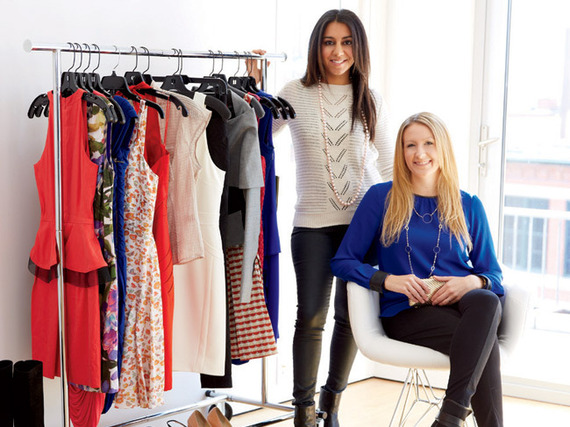 The impetus behind what Fashion Project is now came to Anna Palmer and Christine Rizk during a tax law course at Harvard Law School when they learned that nearly $13 billion worth of clothing and accessories were donated to charities annually.
The idea for the company's novel business approach was born that day and has since made it the leader in charitable online consignment.
The online marketplace accepts new and gently-used women's designer clothing and accessories. Once at headquarters, each donation is processed, photographed and uploaded into a curated boutique where private-sale prices deliver amazing savings to members and every great find means valuable support for an important cause. With 55 percent of the proceeds going to a charity of the donors choice, the Fashion project is not only selling great style, but also good karma to all its members. "You can open up your closet and look at all the charities out there and say 'I want to support this one,''' Palmer says. An item originally purchased for about $400 could feed a family of four for a couple of months when resold through the Fashion Project, Palmer says. "The impact is gigantic -- that's the part of it that makes us really excited."
While the fashion world has been branded with the image of being excessive, wasteful and frivolous, my hope and premise behind my business Style by Zoey has always been that there is potential for fashion to design a better world. Often starting with the spark of a single idea, entrepreneurs and designers are changing how the world views fashion's potential and ability to leave a lasting and powerful influence on society. From empowering women, to fighting childhood hunger, Anna Palmer and Christine Rizk are yet another amazing example of how we can use fashion to make a difference in the world.
Truth be told, the beauty of the Fashion Project lies in the fact that altruism isn't merely injected as an afterthought into the brand strategy, or used as a polite accent, but is embedded into the core of who these women are and what their business stands for, proving that Palmer and Rizk hearts are as big as their closets.
The Boston-based charitable e-commerce start up has not only supported over 2,000 charities since its inception in 2012, but they have also raised about $7.2 million in a new equity funding, according to a regulatory filing on Oct. 23, illustrating that fashion organizations can make a significant impact. Bottom line? No matter what happens in retail or on the runways, there's one thing that never goes out of style: giving back.
As Palmer told me, "Fashion Project is about giving back -- and what better time to give to people in need than the holiday season. Christine and I created Fashion Project to use fashion as a force for good and raise as much money as possible for charity by leveraging the value of second-hand luxury clothing. We encourage everyone to give back this holiday season, either by donating gently-used items from your closet, or purchasing something to spruce up your wardrobe."
In honor of Giving Tuesday and for my latest Style by Zoey "style with heart" collaboration, I've partnered with the Fashion Project to use "fashion as a force for good." Learn how to get involved this Holiday season.

After all, it is always better to give than to receive.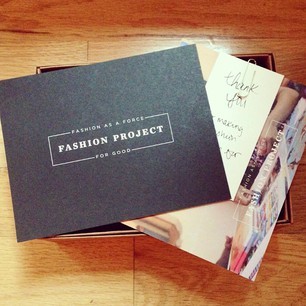 Written by Zoey Gulmi