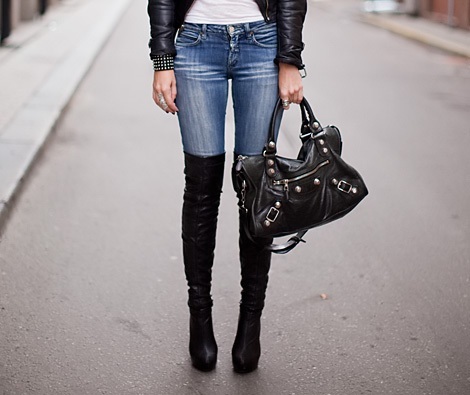 Is there anything that feels more Autumn-like than a crisp pair of... jeans? The answer is no, no there isn't. But with so many options in terms of rises and styles, it's no wonder a girl can get overwhelmed when shopping for the perfect pair of jeans to fall in love with.
No need to fret though ladies, because from high-waisted to embroidered, and skinny to oversized, I'm here to tell you that the news in blues this season is that there is a little something for everyone!
Bowered From the Boys.
Time to get loose with it ladies. Take a cue from your man and swap out your skinnies for a boyfriend jean! With its roomy silhouette and distressed details, this borrowed from the boys style pairs effortlessly with feminine tops and strut worthy heels making it a total must-have for fall.
Straight Talk.
For a night out on the town, denim that fits like a glove is still a cult favorite. For a more uptown look, pick a pair of ankle-length tailored jeans and get cuffed up. Finish your ensemble with some statement booties.
Sky-High.
Take things up a notch by putting a ladylike twist on an otherwise masculine staple with a high-rise denim style. The cinched-in shape keeps the loose silhouette from not looking too sloppy and when accessorized correctly everyone will know these are NOT your mothers jeans.
Patched Up.
After seasons of separation, your dark and light washes have finally patched up their relationship by merging together to form a very on trend two-tone classic denim silhouette.
From embellished to prints and everywhere in between, this seasons denim is all about making a creative style statement.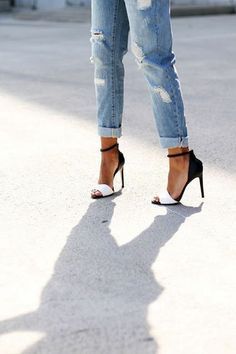 Visit Zoey Gulmi at www.stylebyzoey.com for more style tips!