Life is a dream when you love your job and it's a nightmare when you hate it.
So what can you do if you are living a nightmare? Leave that job behind, according to two young entrepreneurs who found their passions in their second careers.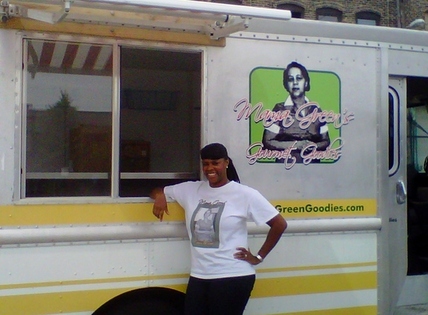 Shatoia Starks left her job as a pharmaceutical sales exec to operate a food truck, Mama Green's Gourmet Goodies. Shatoia's cookies are sold in Whole Foods and she now plans to open a bakery.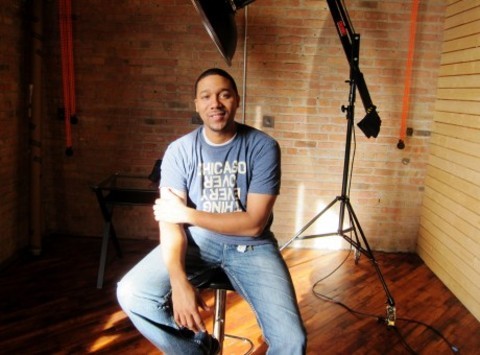 Jeremiah Bishop was the general manager at a bill collection agency in his former life. However, "When the economy crashed and tanked, nobody was paying bills, so I had to find something else to do." Five years later, Bishop is an in-demand fashion photographer and owner of Phinally Phocused Photography.

Here Shatoia and Jeremiah discuss three ways they've mentally prepared to leave bad job situations and launch profitable new businesses.
1. Be open to explore new possibilities -- or old passions.
"Inspiration can come at any time; you must be open to receive it," says Shatoia. "I was in pharmaceutical sales for about 10 years, and I really started to dislike it a lot."
While visiting her mother for the holidays, "I started organizing my great -- grandmother's recipes, and as I sat there, a lot of memories were coming back. And I always loved food a lot and I enjoyed serving food. I always loved sales, so I combined those two and started a food truck. I am 100 percent happier now than ever before."
2. Find a mentor and educate yourself.
"My friend, Charan Ingram, is a great Web designer, and he had gotten into photography, and Adobe Photoshop," says Jeremiah Bishop. "Charan took me under his wing, and... I studied lighting techniques, makeup techniques, the kind of photography that I wanted to do, which is mostly high fashion."
You must also do the research to find needed resources.
"Try to use as much of the free help that's out there as possible," Shatoia states. "SCORE, the Small Business Association, here in Chicago, the Women's Business Development Center; try to use as much free info as the city offers, because these people are former executives and they've done this before."
3. Get a solid support system.
Having a solid support system will also help you to keep the faith when launching your business, advises Shatoia.
"The challenging part has been just taking the leap," Shatoia says. "Believing in myself and saying, OK, I'm going to do this, and the support that I got from my husband and my mom really encouraged me to believe that I can do it and not turn back."
Last, but not least, you should never give up, adds Jeremiah.
"You only can be knocked down for so long; nobody gives up permanently," Jeremiah states. "As long as you have a great work ethic and you're willing to work hard at it, I believe anybody can be successful in this country."
Your turn, if you've left a bad job situation to launch a business, how did you mentally prepare to strike out on your own?