Saturday night, PBS kicks off its third season of the movie review series Just Seen It.
The show begins its current 13 episode run reviewing the horror film The Conjuring, the Ryan Gosling starrer Only God Forgives and the animated Turbo. The episode also offers up an antidote the big summer movies with its Foreign Language Favorites.
Since the show transitioned from web to PBS in the summer of 2012, Just Seen It has caught on with viewers and affiliates fairly quickly. Latest numbers show that Just Seen It currently airs on 200 PBS channels in 92 markets and 35 States. The show has 55 percent of the U.S. market.
Additionally, Just Seen It recently added a new sponsor, Weaver's Coffee. The company will soon be redesigning the set, giving it more of a coffeehouse vibe.
As someone who was a guest reviewer last season, I am proud to say I'm one of those who appear in the season premiere. I, along with show regulars Kevin Taft and Sean Wright, discuss The Conjuring and in the end, give it the show's signature "See It," "Stream It" or "Skip It" movie ticket.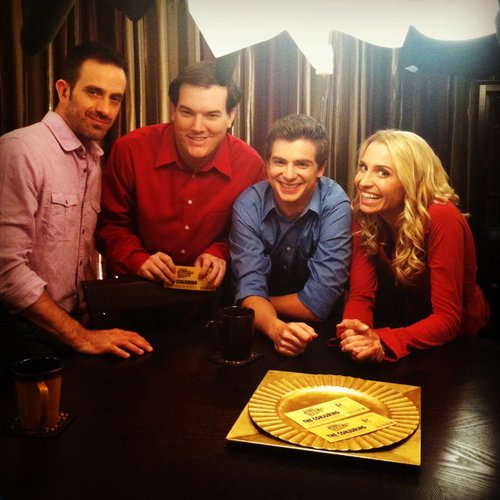 Guest reviewer Zorianna Kit with show reviewers Kevin Taft, Sean Wright and Aaron Fink, the latter who directed the particular segment.
I've had the pleasure of being on movie review shows in the past. I filled in for Roger Ebert on Ebert & Roeper. And I was a regular review on AMC's now defunct movie review show The Movie Club with John Ridley.
The vibe on these shows is similar in that they are fun, relaxed and respectful. Any visiting guest to the Just Seen It studios in Baldwin Hills will notice that off-camera, conversations generally revolve around film -- who's seen what, and who liked what.
Although instructed by Just Seen It creator and executive producer David Freedman to "save it for the show," the enthusiasts can't help but discuss their thoughts on a particular film with each other while getting their make-up done, doing wardrobe fittings or snacking at craft services - especially if they are not scheduled to review the same film.
For example, last month after I shot a Just Seen It review on The Lone Ranger, I found myself engaged in a in-depth conversation about the movie Fruitvale Station with series regular Rachel Applebaum, who was getting ready to shoot her segment on this haunting, low-key indie drama.
And after watching guest reviewer Scott Mantz shoot his review on the new Star Trek film in the studio, I had stop him after he wrapped to tell him how much I disagreed with his thoughts on the film. There's always something to share, be it on the acting, directing, story telling, special effects, etc. of a movie.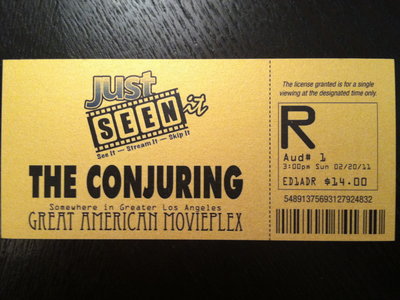 There is something about movie review shows that inspire conversations long after the show episodes are over. It doesn't matter if you agree with a reviewer on television or not. It will always be different strokes for different folks, but by engaging in conversations with those around you who have seen the movie, it becomes less about the film and more about getting a deeper understanding of the person you are in discussions with.
For instance, I had a problem with a scene involving a dog in Fruitvale Station, but as a dog lover, I think it may have hit me harder than some other viewers. Was the scene necessary? That was one of the things Rachel and I discussed off-camera while she waited for the lighting to be set up for that particular segment. And because I was not a part of that Fruitvale Station segment on the show, I felt the need to discuss it with someone who had seen it, because I wanted to find out if I was the only one who felt the way I did.
Engaging in conversations and debates to enlighten, educate and entertain viewers has always been a mandate of PBS. The station's programming reflects that with its shows on science (Nova), public affairs (Frontline), children's education (Sesame Street) and interviews (Charlie Rose). Now PBS adds another show with Just Seen It that has the ability to spark heated discussions with a subject matter as simple and as pleasurable as movies.