The Sundance Film Festival is not all about movies. Many brands come together in the various gifting suites around Park City, UT in the hopes of getting their products in the hands of celebrities to drum up publicity and business.
Taking in to consideration the wintry climate, there were plenty of goodies designed to keep celebs warm -- everything from jackets to boots to hats and scarves. Comfort foods like warm oatmeal and hot soup were served, not to mention plenty of liquor. After all, Sundance is also a party and, despite the high altitude and dry climate, no one seemed deterred from having a few drinks to celebrate a long day of movie-watching, deal-making and, well, collecting some free stuff.
TALENT RESOURCES' TR SUITES, held at the Gateway Center:
Celebs stocked up on stylish gear including boots by Matt Bernson, jackets by Sean John and fedoras by Contraband Hats. There was skincare by Prasad Cosmetic Surgery, haircare by Shaan Hong's SHRD and jewelry by Rachel Roy.
DL1961 denim was on hand with jeans featuring their signature 4-way stretch technology that adapts to the body. Considered the Spanx of denim, DL1961 jeans will never sag, bag or stretch out! At the suite, the company debuted its never-before-seen men's color line, which won't be available until fall. Meanwhile, their women's wax legging jeans proved hugely popular.
Cream of Wheat debuted such new hot cereal flavors as Chocolate and Cinnabon, while New York's Beaumarchais provided light appetizers and samples. There was plenty to drink, from Voli Light Vodka to Teaologist Tea. For those watching their weight, Sensa was on hand with their weight loss system.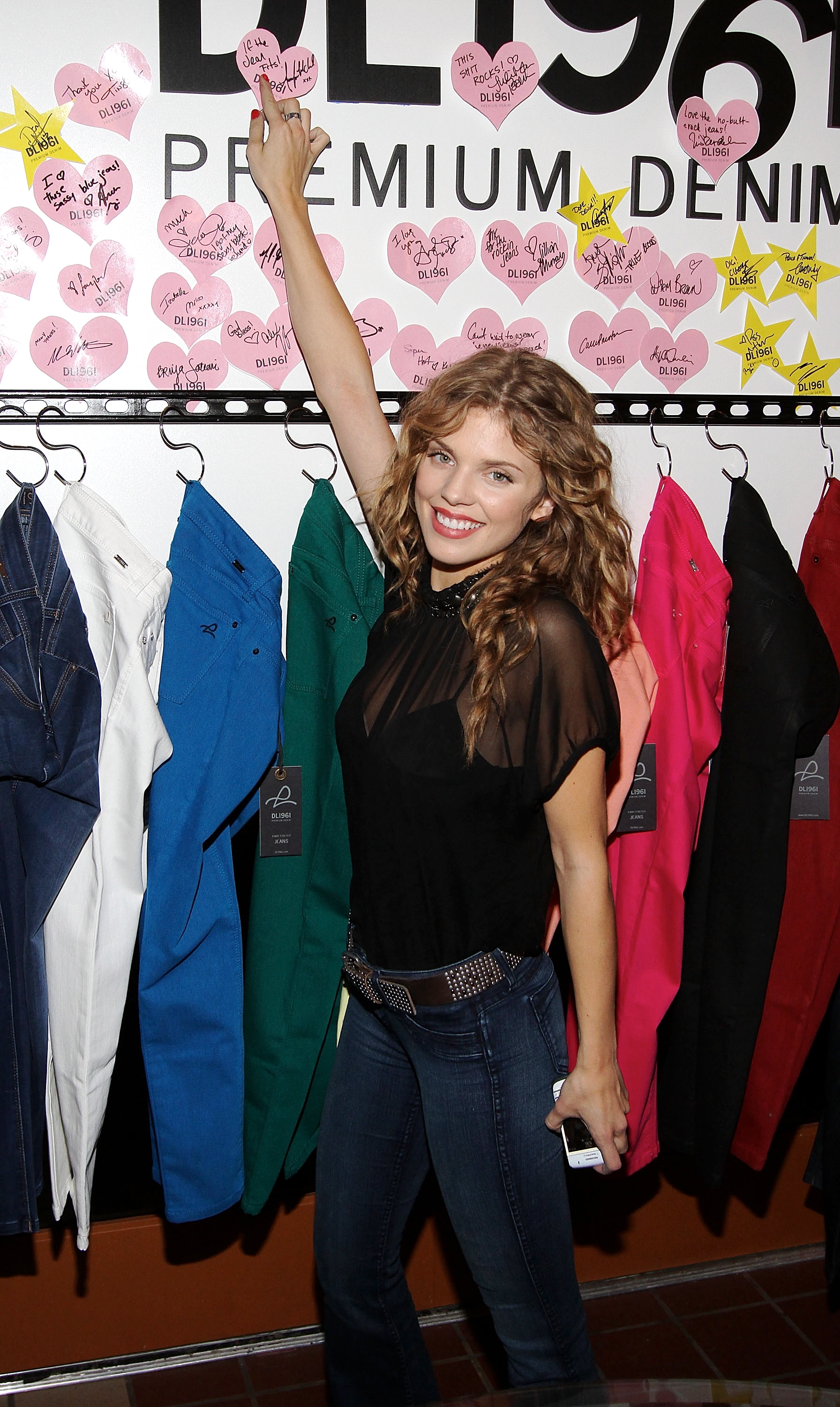 Annalynne McCord, star of the Sundance film 'Excision,' stops by DL1961 jeans at the TR Suites.
MIAMI OASIS SUITE held at the Village at The Lift:
Italian footwear Carlo Pazolini had an array of shoes and boots for both men and women while Philadelphia-based 11 Lifestyle offered clothing and accessories based on the DJ lifestyle and dance music culture of company founder DJ Nigel Richards.
Tattoo artist Jason Hoodrich set up a mini-version of his Chicago-based Code of Conduct shop at the suite and was giving free tattoos. The Greater Miami Convention & Visitor's Bureau was promoting the city as a destination for filming and publicizing the launch of their Miami Film Festival this March.
Got2b launched their new texture powder to create bed-sexy tousled hair while Burt's Bees had an array of lotions, lip balms and other skincare goodies.
Denver-based Udi's gluten-free foods provided an array of treats (try their snickerdoodle cookies -- there's no going back!)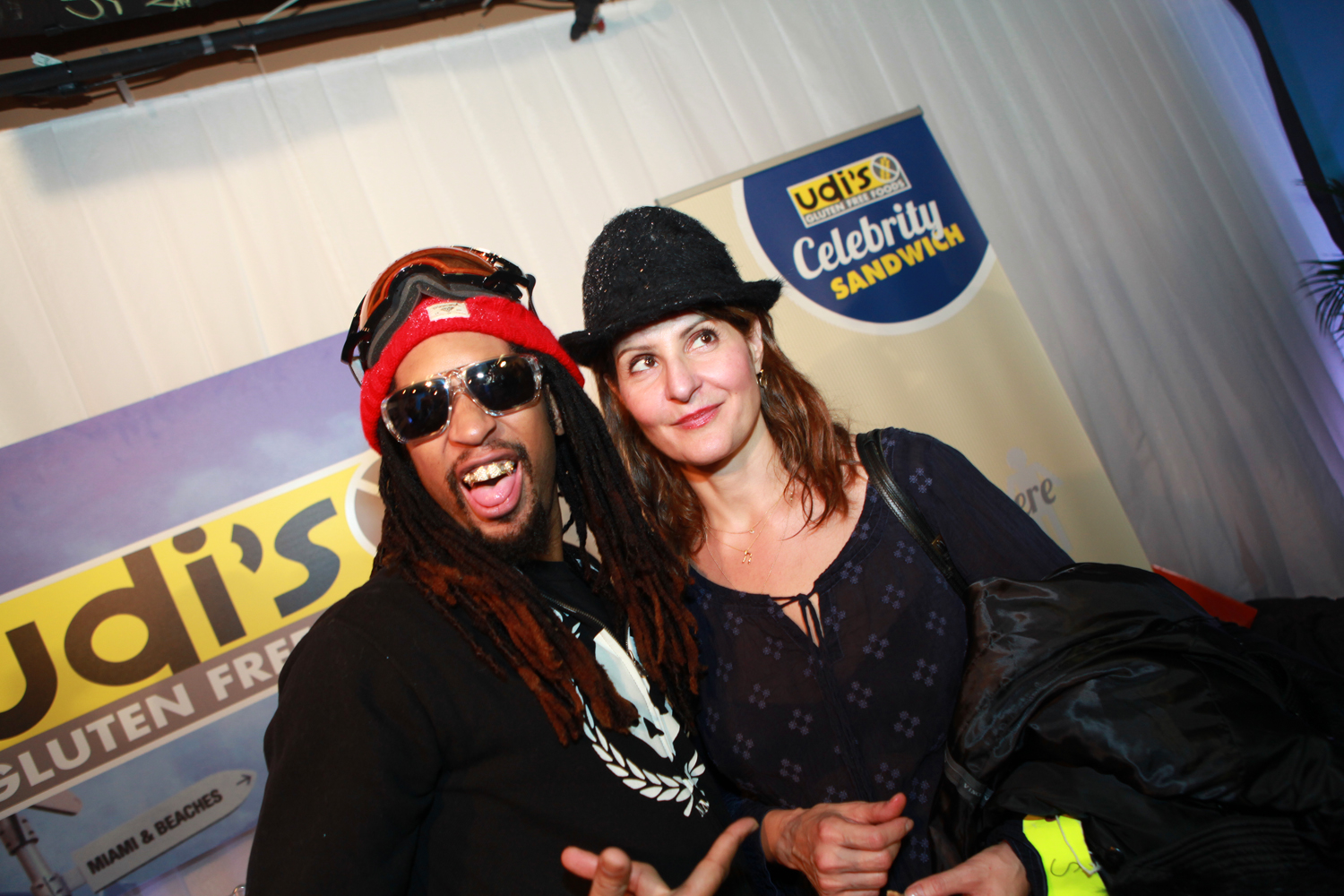 Lil Jon -- in town performing at the Downstairs Bar -- and Nia Vardalos, who stars in 'For A Good Time Call... ' hang out at the Miami Oasis Suite.
KARI FEINSTEIN'S SUNDANCE STYLE LOUNGE Kari at the Gateway Center.

Outwear included clothing and accessories by Paul Frank (we love the monkey earmuffs!) tailor-made shirts and jackets by Philadelphia-based Commonwealth Proper, coats and vests by Tracker, leather jackets by Rudsak and skirts by Feinstein's own fashion line, 1979.
Koolabura was handing out sheepskin boots with their signature boho flair-meets rocker chic. The company also debuted their new spring line, which includes sandals and wedges.
Meanwhile, jewelry designer Vallora Sabourin of Flying Lizard Design was gifting celebs with an array of jewelry from her various collections.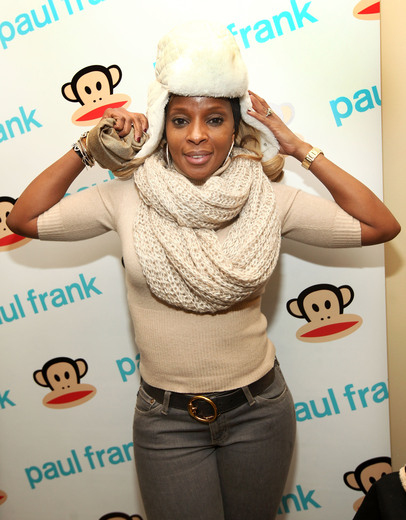 Mary J. Blige, who provides a song for the documentary 'The Invisible War,' stopped by the Paul Frank booth at Kari Feinstein's style lounge.
THE TMG/PANDORA LUXURY SUITE & SPA, held at a private residence in Deer Valley:
Pandora jewelry had a charm bar where celebrities could build their own charm bracelets. There were t-shirts from Wkshp tees and jean leggings by Denimocracy while Under Armour had everything from athletic and yoga gear to cozy winter wear.
Guests could get their make-up done by POP Beauty makeup, get eyelash extensions by Minskys, manicures by OPI, hairstyling by IT haircare and facials by Dr. Renaud Paris, while leaving with products from all of them.
Meanwhile, the residences' kitchen was taken over by chefs Adam and Michelle Green of Crepes, Etc. from Ogden, UT, who whipped up made-to-order crepes right on the spot.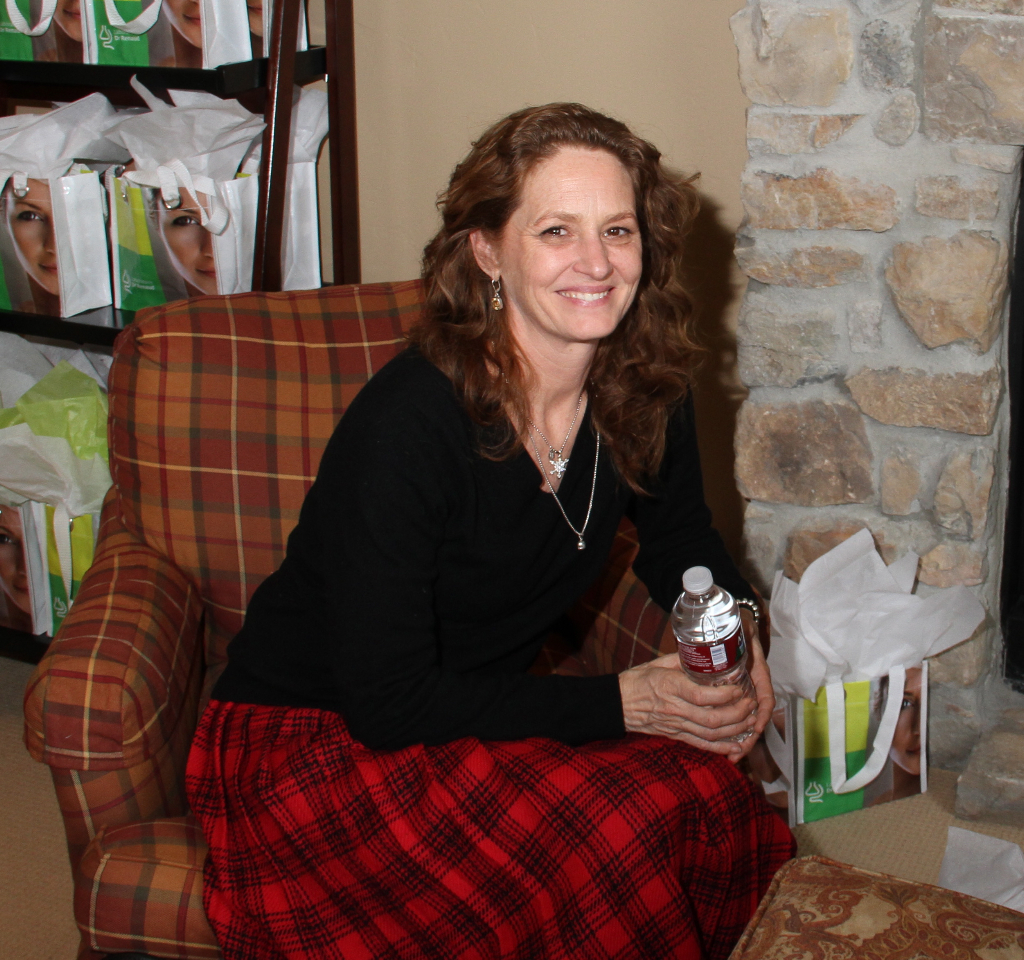 Melissa Leo, star of the film 'Predisposed,' relaxes at the TMG/Pandora suite.
BERTOLLI MEAL SOUP CHALET hosted by Gen Art at Sky Lodge:
Celebs who stopped by received skincare treatments and vitamin C-filled beauty products by Lumene, while Solstice fitted them with high end designer sunglasses. Bertolli had cauldrons of soup to sample and had celebs ladling bowls, signing and posting those ladles on a wall as part of their "Ladles of Love" program benefiting Feeding America.
Tic Tac mints provided some interactive fun and the Philadelphia Industry Lounge educated filmmakers about their city's various filmmaker friendly incentives.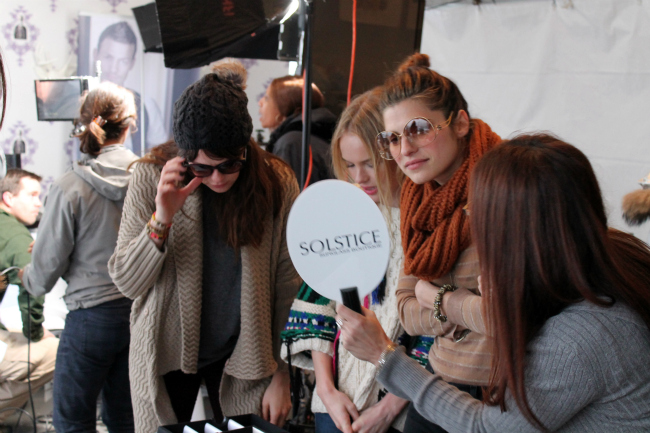 'Black Rock' stars (l. to r.) Katie Aselton, Kate Bosworth and Lake Bell get fitted for sunglasses by Solstice at Bertolli Meal Soup Chalet.
ALIVE! EXPO GREEN PAVILION/MIXMEDIA LUXURY LOUNGE on Main St. offered such attendees as Casper Van Dien skin products by Aubrey Organics and ShelRae jewelry. For those who wanted to "winterize" their boots, Huggrz handed out faux wraps that attach to the calf of the boot, creating a tundra-like effect.
PHOTO GALLERY
Sundance 2012 Gifting Suites