With the adoption of Pax, Angelina Jolie became the working mother of four kids under the age if six. Given the staff available to serve the needs of the Jolie-Pitt household, she will probably manage just fine. But Angelina is only one person, and she, just like the rest of us, can't be in two different places at the same time.
Given the resources available to them, it is easy to forget that celebrity moms are working moms. But believe it or not, they too must juggle the demands of working outside the home while raising a family. And while their wealth enables them to have high quality childcare, they are also conflicted about being away from their children while they are working. They want to be the ones doing the hand-holding for the important moments. As Deborah Norville has said, "I figure if a little voice calls for Mommy in the middle of the night, that's who he should get."
Here is a collection of Mommy Track'd's favorite celebrity soundbites on managing the daily tug of war between work and home.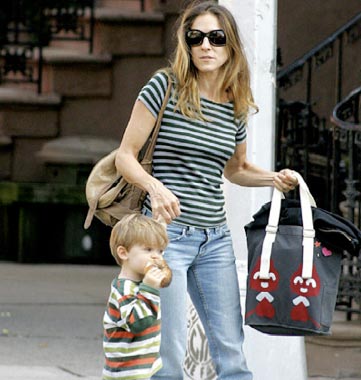 SARAH JESSICA PARKER: "I suffer the same guilt. I constantly worry I am coming up short. It is the same thing every working mother copes with. We all cope exactly the same way, which is with pride, with anxiety, with disappointment, with failure and small victories. I deal with it like everyone else."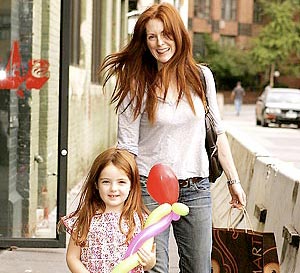 (Photo credit: timeinc.net)
JULIANNE MOORE: "[I manage] the same way everybody else does who has children and a job. You do the best you can! A lot of other things -- like your social life -- fall by the wayside."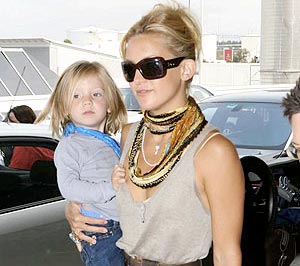 (Photo credit: timeinc.net)
KATE HUDSON: "I don't think [motherhood is] ever what you expect. I mean, in a sense, I knew I was going to be tired. Being a mom and a working mom is never easy, everyday, it's just crazy. It's insane."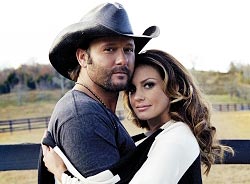 (Photo credit: gulfcoastnews.com)
FAITH HILL: "I'll look out in the crowd [while performing] and see a kid and think, 'Oh, I forgot to put the clothes out for the girls for bed.'"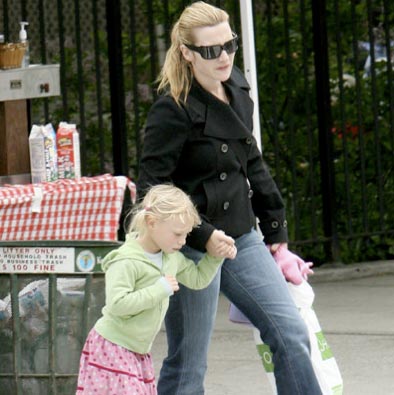 (Photo credit: ivillage.com)
KATE WINSLET: "I have had moments in the last couple of years where, even though I've been at work and I go home and see the kids in the evening, I've felt that pull so badly. I've said to [my husband] 'Maybe I've got to stop this acting lark,' and he laughs at me. He says, 'Babe, you can't do that and you mustn't do that, because it's such a big part of you.' It's about finding balance. You have to be vigilant about important family things and important work things. It's a real juggle."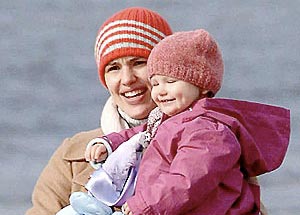 (Photo credit: people.com)
JENNIFER GARNER: "I love my job so much that I'd always assumed work would continue to be as important to me. But I don't want to miss a second with Violet. Even this morning, leaving her in her high chair, going 'Mama! Up, up!' I had to tear myself away. I'm certainly not the first person to feel that way about her child -- and she doesn't care if I work. I'm the one who misses her like a love-struck teenager."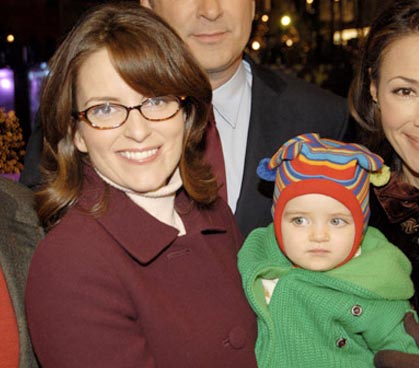 (Photo credit: celebrityweek.com)
TINA FEY: "I think every working mom probably feels the same thing which is you go through big chunks of time where you're just going 'This is impossible -- oh, this is impossible.' And then you just keep going and keep going and you sort of do the impossible."
In "Celebrity Soundbites" on www.mommytrackd.com, you get insight into the thoughts and experiences of moms that juggle work, kids and the paparazzi. Excerpted from international media sources, this is the web's most comprehensive compilation of celebrity comments on managing the chaos of working outside the home while raising a family.
SUBSCRIBE AND FOLLOW
Get top stories and blog posts emailed to me each day. Newsletters may offer personalized content or advertisements.
Learn more