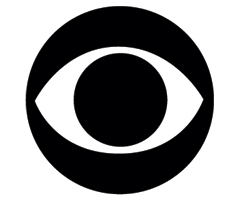 Black Friday at Black Rock: Today the ax swung at CBS News with layoffs at CBSNews.com, shearing at least 7 people from the roster and, according to one person on the inside who called it "a fucking bloodbath," possibly as many as 20. Two sources inside CBS confirmed the layoffs; official spokesperson Dana McClintock of CBS Interactive didn't exactly confirm anything ("I think I've heard about those layoffs...let me get back to you") but sent us the same statement sent to what FishbowlNY (below), which, alas, is not that illuminating.
The layoffs must take the shine off the memories of last night's CBS Holiday Party held on the 35th floor of Black Rock, which ETP attended at the tail end but other attendees confirmed was a well-attended, well-watered and convivial affair.
Here's the statement from McClintock:
"During 2007, CBS Interactive acquired three companies, invested in 11 more, and grew its workforce by hundreds of employees, including the formation of a new senior management team. Along with the core success of CBSsports.com, new online sites from Last.fm to Dotspotter have infused invaluable DNA into the division, and are actively translating their experience in community-building to all of the Company's properties and content. In the coming year, we intend to build on our success by expanding on that strategy of building communities online. Part of achieving this goal is reorganizing the way we do business to align the division's workforce with our new vision, including increasing our operations in the Bay Area - the heart of so much of this activity. We're confident that CBS Interactive's focus on consumer involvement will help the Division experience another record year of growth in '08 and beyond."
Quite the stocking-stuffer, that.
Update II: McClintock kindly returned our call in short order. He declined to confirm the number of layoffs ("It's a very small part of CBS Interactive"), but he did say that no more layoffs were expected.
McClintock drew ETP's attention to the part of the statement that addressed "reorganizing the way we do business to align the division's workforce with our new vision," calling it a "transfer of DNA," and said that more hirings were expected. When we asked if they'd be at CBS News.com or CBS Interactive, he said "probably both." McClintock declined to confirm that all the layoffs had taken place at CBSNews.com, restating that his statement was on behalf of CBS Interactive, but ETP's sources have indicated that the cuts have been made within CBSNews.com

Update III: Apparently the CBSNews.com people were not invited to last night's event, and actually did not have a party this year at all. Well, the good news is that at least no one there has to deal with being laid off and hung over.
SUBSCRIBE AND FOLLOW
Get top stories and blog posts emailed to me each day. Newsletters may offer personalized content or advertisements.
Learn more