From SurveyUSA: Now that Mike Huckabee and Barack Obama have won the Iowa Caucus, here's a look at where those two candidates stood when SurveyUSA faced them off in hypothetical head-to-head matchups in research conducted prior to the Caucus: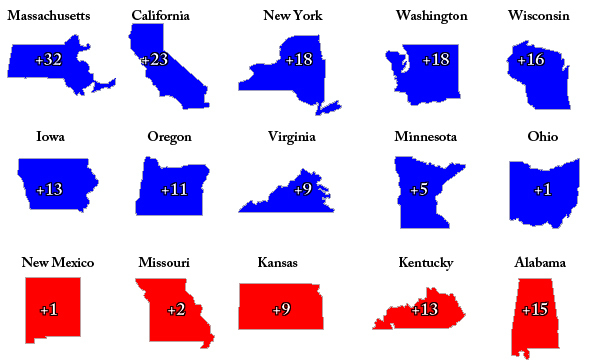 "Results range from a 32 point lead for Obama in Massachusetts to a 15 point lead for Huckabee in Alabama. Full results, crosstabs, and tracking graphs are all linked on the SurveyUSA Election Tracking page."
SUBSCRIBE AND FOLLOW
Get top stories and blog posts emailed to me each day. Newsletters may offer personalized content or advertisements.
Learn more