Weak Holiday Shopping Season Worse Than Expected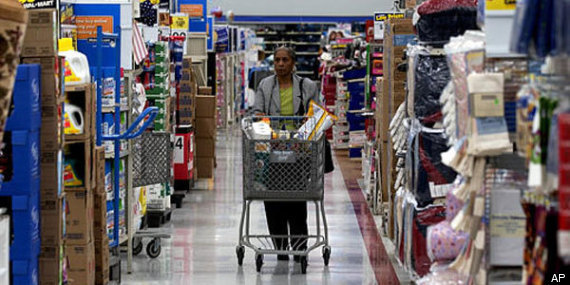 AP:
An already weak holiday shopping season turned out to be even worse than expected for many of the nation's retailers, who reported Thursday they had disappointing sales results for December. The poor performance raised more concerns about consumer spending, and in turn, the health of the economy.

The weak results came from across all retail categories, and prompted many stores to lower their fourth-quarter earnings forecasts. Particularly hard hit were apparel sellers including Limited Brands Inc. and AnnTaylor Stores Corp., as well as department stores including Macy's Inc. Among the few bright spots was Wal-Mart Stores Inc., which posted results that exceeded Wall Street expectations, as it benefited from shoppers trading down to cheaper stores amid higher gas prices and a slumping housing market.