MacBook Air Rumors Fueled By "Something In The Air" Ads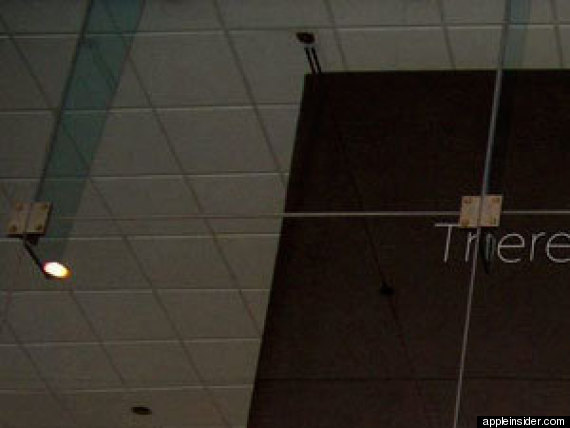 Speculation around the meaning behind the "something in the air" language that is appearing on banners at the Moscone Center (image above borrowed from AppleInsider) in San Francisco has kicked the Apple rumor industry into overdrive, and left many like me guessing what it means. Clearly there's something new on the wireless front coming during Steve Jobs' keynote on Tuesday. But what?
The consensus appears to be that WiMax will be introduced in Apple notebooks, and the much-rumored ultra-portable product. WiMax, you'll recall, is that next-generation wireless data connection technology that Intel so loves, and that Sprint has been testing under the name Xohm. It's an interesting notion, and certainly plausible. But Wimax has had some setbacks of late, not the least of which was the parting of the ways between Sprint and Clearwire last year. As Valleywag notes, heading down the Wimax path would be a risky play for Apple. It could certainly be the type of move that sets the entire computer industry on a new course that the PC vendors are forced to follow. Or the service could suck, and the whole idea could conceivably backfire. Dan Frommer at AlleyInsider doubts the WiMax idea, and not unfairly.