Monday night on Letterman, Dave unveiled a billboard of the cover of this year's Sports Illustrated swimsuit issue. The lovely lady is Marisa Miller. SI's interview with Miller is here, picture gallery here. Letterman then fondly recalled his childhood memories of finding the issue in his Indiana mailbox.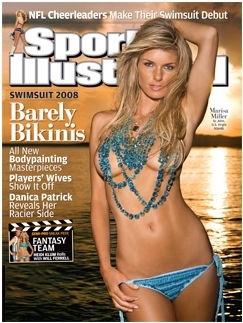 SUBSCRIBE AND FOLLOW
Get top stories and blog posts emailed to me each day. Newsletters may offer personalized content or advertisements.
Learn more