Obama Supporter Claims Bill Clinton Hit Him In The Face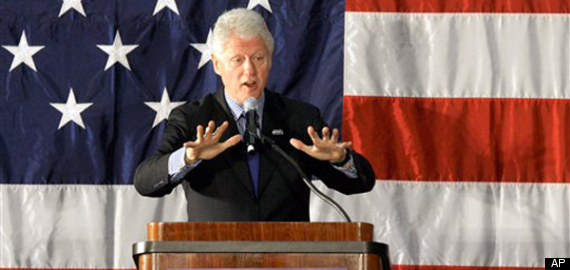 MSNBC News:
Robert Holeman came to Timken High School here today with a message to deliver to Bill Clinton. He did -- and he said the former president wasn't happy about it....
...Holeman said that Clinton responded by saying Obama came after him first. Holeman also described Clinton's reaction to him as "irate."
"I think he even hit me in the face with his hand," he said. "He did give me a little pop. It was okay, because I understand his tenacity for his wife." Clinton did engage Holeman for a few minutes, at times pointing directly at him. It was unclear whether he did make physical contact, however.
Read the whole story: MSNBC News