Motorola Settles Squabble With Carl Icahn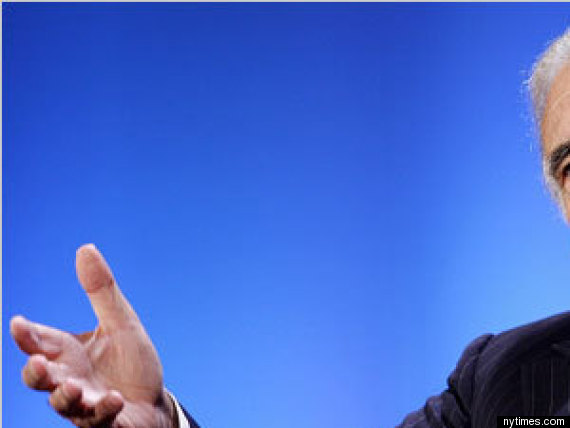 CHICAGO — Motorola Inc. made peace with Carl Icahn on Monday, heading off a proxy battle with the billionaire investor by agreeing to seat four of his nominees on its board of directors.
While the mobile phone maker remains in steep descent, the move avoids a second annual meeting showdown with Icahn and silences _ for now _ his attacks in the media and in court on its managers and their decisions.
Motorola named Keith Meister, a managing director of Icahn investment funds, to its board and said it will nominate both him and fellow Icahn nominee William Hambrecht for director slots. That virtually assures both will be elected at the company's May 5 shareholder meeting.
Schaumburg, Ill.-based Motorola also pledged to seek input from Icahn on the planned separation of its mobile devices operations and search for a chief executive for that business under the terms of the agreement.
Icahn agreed not to solicit proxies at the annual meeting, to dismiss litigation against the company and to vote his shares in support of all of the board's director nominees.
Both Icahn and the company hailed the agreement as a move in the right direction.
"This is a very positive step for Motorola in that shareholder representatives will have strong input into board decisions affecting the future of our company," Icahn said in a news release.
New Motorola CEO Greg Brown said the company is "pleased to avoid a costly and distracting proxy contest."
Motorola has floundered since the second half of 2006 because of flawed pricing and marketing strategies, and the inability to follow up its blockbuster Razr phone with another hit. Brown, who succeeded Ed Zander in January, announced two weeks ago that the company would split its core handset unit from its other operations to form two separate publicly traded companies in hopes of reviving its main business.
Icahn _ who lost a proxy fight last year in which he sought a seat on the board _ forced another one this year by scooping up more shares at a depressed price and increasing his stake to 142 million shares, or 6.3 percent. He proposed a rival slate of four candidates to the board to shareholders and sued Motorola last month, seeking documents about its executives and its cell phone business.
By granting Icahn two board members, Motorola cuts short what would have been an expensive proxy fight, ensures he doesn't get all four seats and avoids more damaging public comments from him.
Bob Forman, a telecom expert from the executive recruitment firm CTPartners, said both sides win with the agreement.
"Greg Brown ends the disruptive proxy fight and can put his focus back on turning Motorola around," he said. "Icahn gets what he wanted: a say in who will run the handset business, which he believes holds the most value of any part of Motorola today."
But Dave Novosel, an analyst for the corporate bond research firm Gimme Credit, saw it as a victory for Icahn, noting that Motorola had previously contended Meister wasn't qualified for a board seat.
"While the move does not guarantee any specific actions, we believe it does increase the likelihood that the spinoff of the handset division will be done more quickly than originally planned," Novosel said in a note to investors.
Motorola last month reportedly had offered to seat two of Icahn's nominees on the board but excluded Meister from the proposal _ a rejection that Icahn called "intolerable" and "reprehensible."
Hambrecht is founder and CEO of WR Hambrecht & Co. Icahn also had been seeking board seats for former Viacom Inc. CEO Frank Biondi and MIT professor and semiconductor materials processing expert Lionel Kimerling.
Shares in the company, which rose 17 cents to $9.84 Monday, are down nearly 40 percent in 2008.
___
On the Net:
Copyright 2014 The Local Paper. All rights reserved. This material may not be published, broadcast, rewritten or redistributed.