Recession? What recession? Judging by the way some wealthy businessmen and women are spending, you'd never guess that the country was in a major economic downturn.
Reports the New York Times:
Some businesses that cater to the superrich report that clients -- many of them traders and private equity investors whose work is tied to Wall Street -- are still splurging on multimillion-dollar Manhattan apartments, custom-built yachts, contemporary art and lavish parties. Buyers this year have already closed on 71 Manhattan apartments that each cost more than $10 million, compared with 17 apartments in that price range during all of 2007. Last week, a New York art dealer paid a record $1.6 million for an Edward Weston photograph at Sotheby's. And the GoldBar, a downtown lounge, reports that bankers continue to order $3,000 bottles of Rémy Martin Louis XIII Cognac.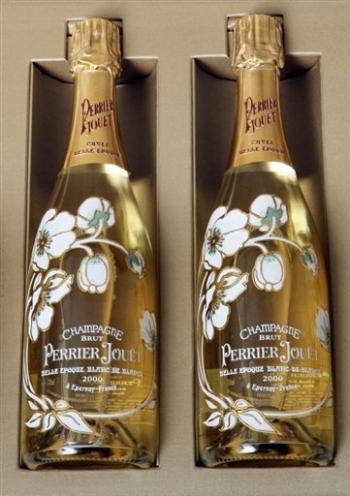 Some other examples of products appealing to the superrich are limited edition 12-bottle box sets of Perrier-Jouet champagne, otherwise known as the world's most expensive champagne (a personalized bottle pops records at 4,166 euros, or $6,485, each) and extremely rare tropical fish (a "super-red" arowana fish has sold for upwards of $55,000).
USA Today, however, takes an opposite position on the wealth spending trend. Zeroing in on luxury car sales, they report:
Adding to a turnabout in once-resilient upscale goods, most luxury car brands saw sales drops last month. Mercedes-Benz softened 3.7% compared with March last year, Autodata reports. BMW fell 8.7%, and Lexus plummeted 13.6%. Overall, luxury vehicle sales are off almost 13% this year.

Purveyors of the finer things in life are finding their well-heeled customers are caught in the same economic riptide tugging at the less well-off. "It's a recession that has a double whammy: Your real estate is down, and your investment portfolio is down," says Milton Pedraza, CEO of the Luxury Institute. "Even the ultrawealthy are saying, 'Let me pause here and see what's going on.' "
FOLLOW HUFFPOST