It's Cinco de Mayo, the traditional date of the election season where pandering to the Spanish-speaking population is an absolute must. But if you are an hombre de los malas políticas, like John McCain, you need a way to reach them. So the McCain camp has launched their Spanish-language website today, strictly for his peeps among la raza.
But what if you are a prospective Hispanic voter, and you are looking for some of that patented McCain "Straight Talk." Chances are, you'd find yourself clicking on the link marked "Hablando Claro." One problem, though: the entire "Straight Talk" section is still in English. As with all things GOP, I guess membership has its privileges. But look on the bright side! It's not like McCain's "Straight Talk" makes much sense in English, anyway!
Click on the "Hablando Claro" link in the top gray banner...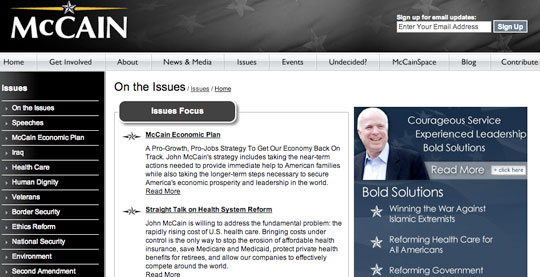 ...and it leads you to this site.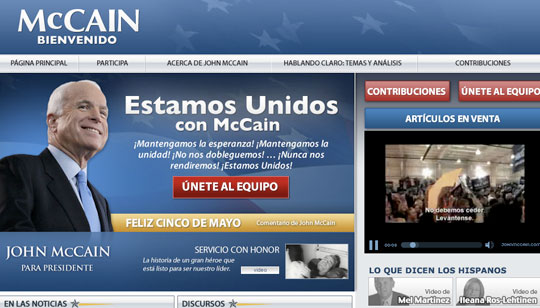 SUBSCRIBE TO & FOLLOW POLITICS
How will Trump's administration impact you? Learn more