**Scroll for updated pictures. **
Shiloh and Zahara again visited mom Angelina in the hospital. They were photographed leaving, with Shiloh clutching two babydolls - twins just like mom.
Previously:
Angelina Jolie is in Nice's Lenval Hospital awaiting the birth of her twins with partner Brad Pitt. Pitt paid a visit to his lady on Wednesday morning along with their two youngest - soon to be middle - kids, daughters Shiloh and Zahara.
Jolie's treating obstetrician held a press conference on Wednesday assuring the public everything was fine and the babies had yet to be born.
According to reports, Angelina arrived at the hospital by helicopter on Sunday, and is resting comfortably in a fifth floor room overlooking the ocean. She and Pitt are now living at the Miraval Estate, near Nice. Along with the photos of Zahara, Shiloh and Brad, the AP has snapped photos of a helicopter on Miraval's lawn recently.
Scroll down for pictures of both day's hospital visit and the helicopter.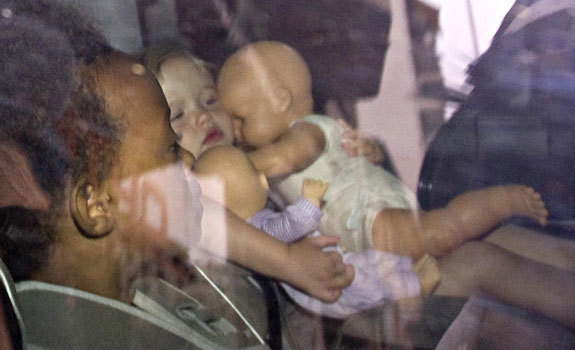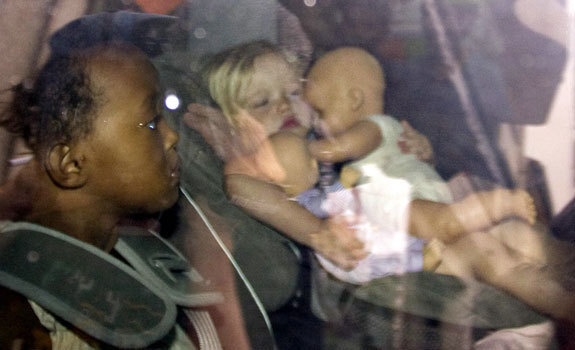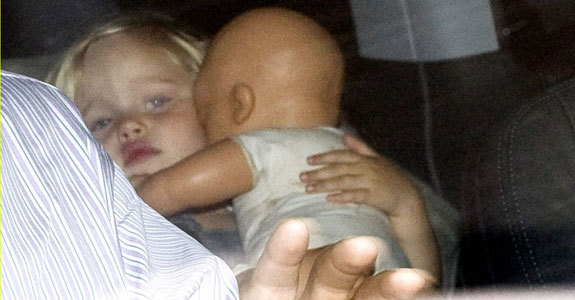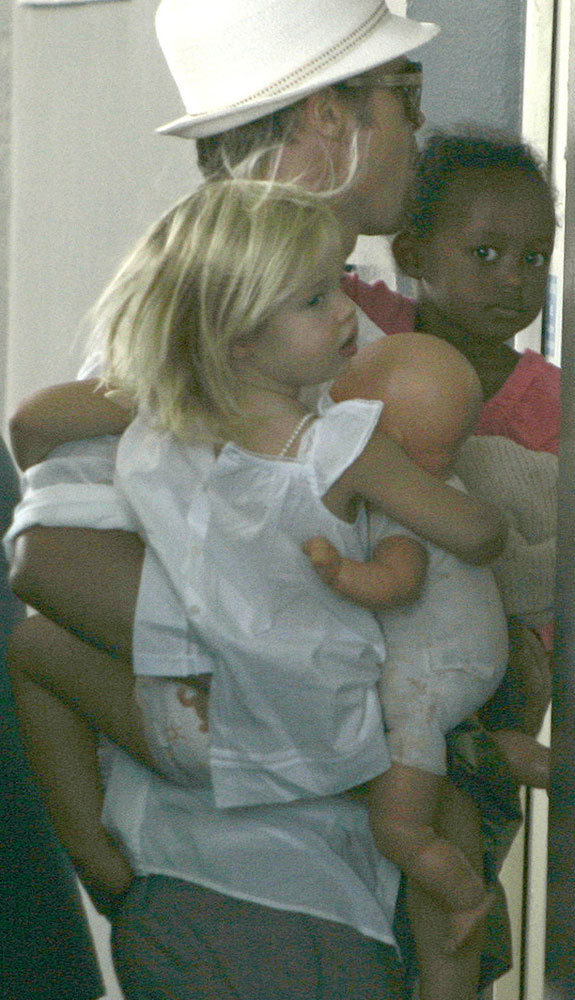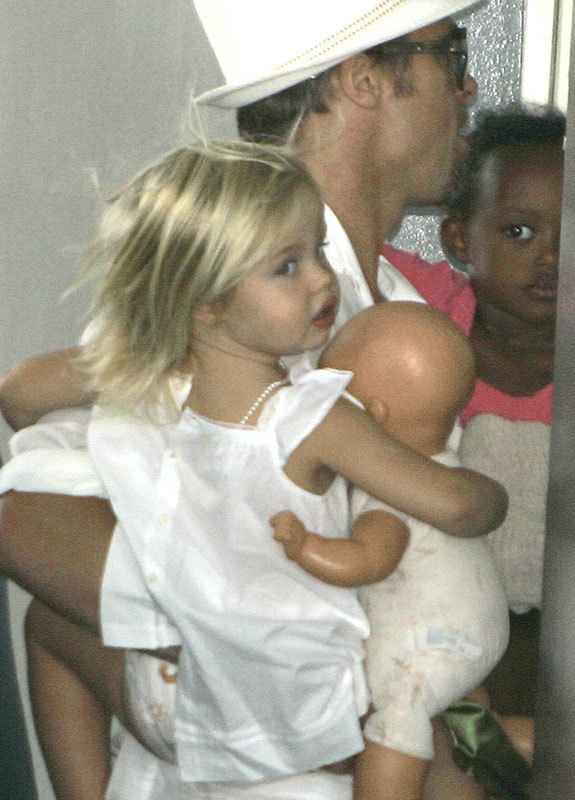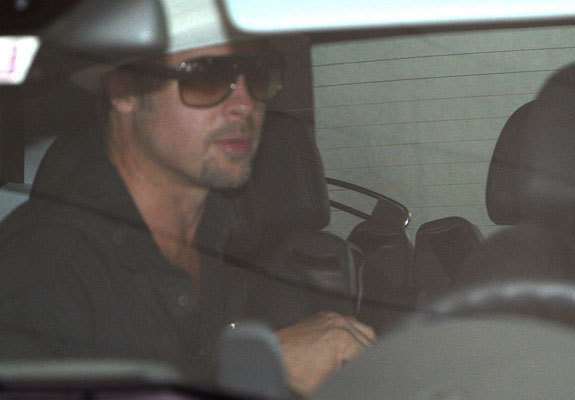 The chopper at Miraval last month: