Who needs an armored, mine-resistant fighting vehicle to fight terrorists when you have a two-wheeled, self-balancing electric scooter? In Jinan, Shandong province yesterday, armed Chinese police were photographed executing counter-terrorism drills riding Segways, reports Danwei. For months now, China has engaged in secret defense training exercises in preparation for an attack in Beijing during the Summer Games. Spectators at the Games can now rest assured that if there is terrorist activity, Chinese forces are equipped to "lean-steer" to the scene of the crime at a maximum speed of 12.5 miles per hour.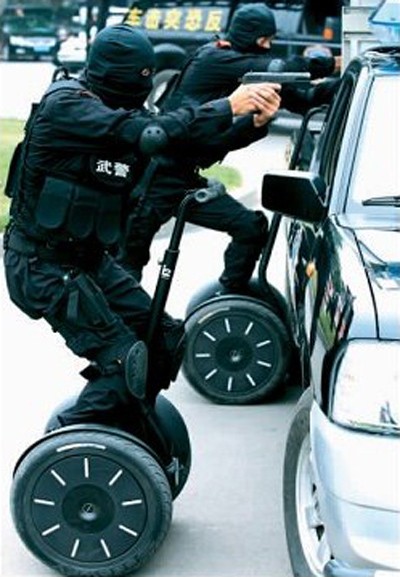 SUBSCRIBE AND FOLLOW
Get top stories and blog posts emailed to me each day. Newsletters may offer personalized content or advertisements.
Learn more