Kirsten Dunst, 26, graces the October cover of Harper's Bazaar, out Sept. 23.
She can be seen next playing a celebrity journalist in the comedy "How to Lose Friends and Alienate People," out Oct. 3, based on the hit memoir by a British writer who goes to work for Vanity Fair.
Dunst talks about seeking treatment for depression at Utah's Cirque Lodge:
"When you spend your entire life as a child actress, being told where to go and where to stand, you're performing constantly for people. It definitely breeds the kind of person who's dependent on other people's approval. If I'd trusted myself and listened to myself all the times that I ignored myself, I would have been fine. But everyone has to learn their lesson, and now I've got it... I don't want to go into too much detail because I give a quote and the it's blogged about for the rest of my life on the Internet."
On the Beatrice Inn being a favorite New York hangout:
"They keep people out who will write stuff and blog about it. But I'm not going to go there if what I do is written about. I'm very aware. I'm like an eagle eye. I'm not free as a bird (when I'm there) but I love to dance. And I literally have gone up to people and said, 'Did you just take my picture?' I have to protect myself."
And rumors like the one linking her to Mac guy and Drew Barrymore ex Justin Long,
"[They] are the funniest thing on planet Earth. I don't know him from Adam. I met him once and he and his friend were kind enough to walk me home. I've never seen him since."
On her future:
"I can't wait to have kids one day. I want to have kids and a farm with lots of animals on a lake."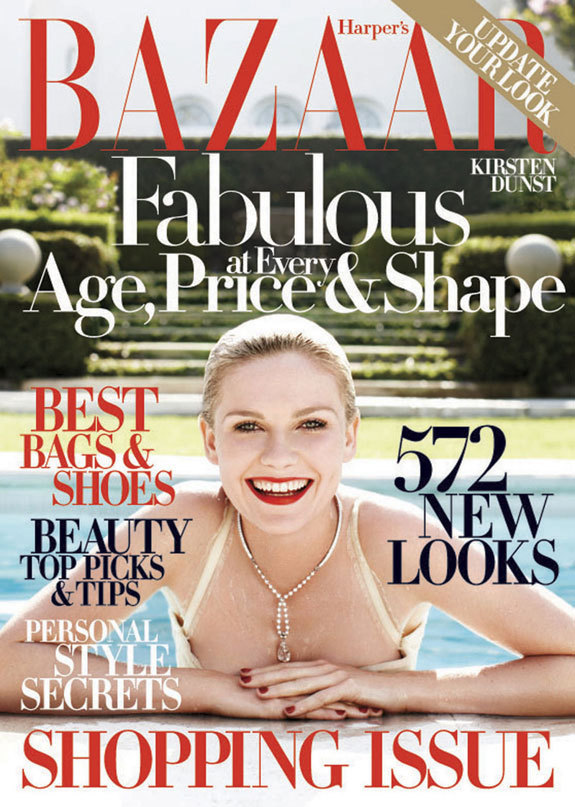 FOLLOW HUFFPOST