Actress, reality tv star and PETA activist Pamela Anderson is no fan of Sarah Palin. The Canadian-turned-American citizen was asked if she she'd seen the photo of VP candidate Sarah Palin, a proud hunter, with an animal fur in the background Anderson let loose.
"I can't stand her," Pam blurted out. "She can suck it!"
Palin and a bear: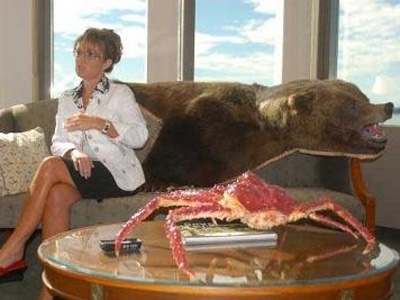 SUBSCRIBE AND FOLLOW
Get top stories and blog posts emailed to me each day. Newsletters may offer personalized content or advertisements.
Learn more