With all the hullaballoo going on in and around the tents this week, one starts to get less and less excited and more and more overwhelmed, exhausted, and, well, desperate for sleep. That is, of course, except for the Project Runway Fashion Show which is enough to keep any fledgling fashionista awake and upright for at least one more day and which just happened. But if the show alone is not enough to inject some excitement into you, this should, because - didn't you hear? - J-Lo is judging!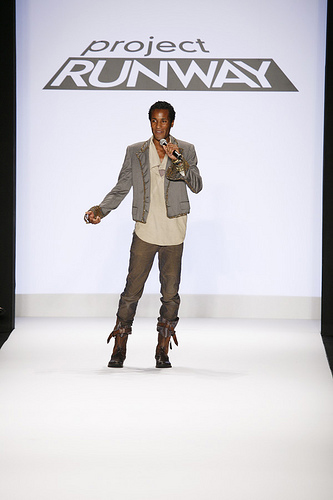 SUBSCRIBE AND FOLLOW
Get top stories and blog posts emailed to me each day. Newsletters may offer personalized content or advertisements.
Learn more