Warren Buffett, the Sage of Omaha, ran into Arianna at Fortune's Most Powerful Women Summit. The resulting photo cries out for a caption contest, so tell us: What Is Warren Whispering? Post your ideas in the comments section below.
Check out the image below.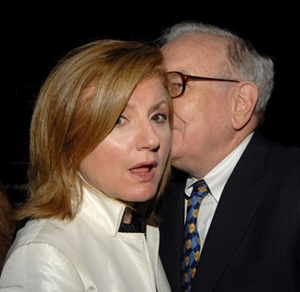 SUBSCRIBE AND FOLLOW
Get top stories and blog posts emailed to me each day. Newsletters may offer personalized content or advertisements.
Learn more