Sarah Palin was photographed as she walked across the tarmac to meet John McCain after arriving in Allentown, Pa on Wednesday. A closer look at the cloth tote bag she had draped on her forearm reveals a moose head and the phrase "Real Women Hunt Moose."
See the photo: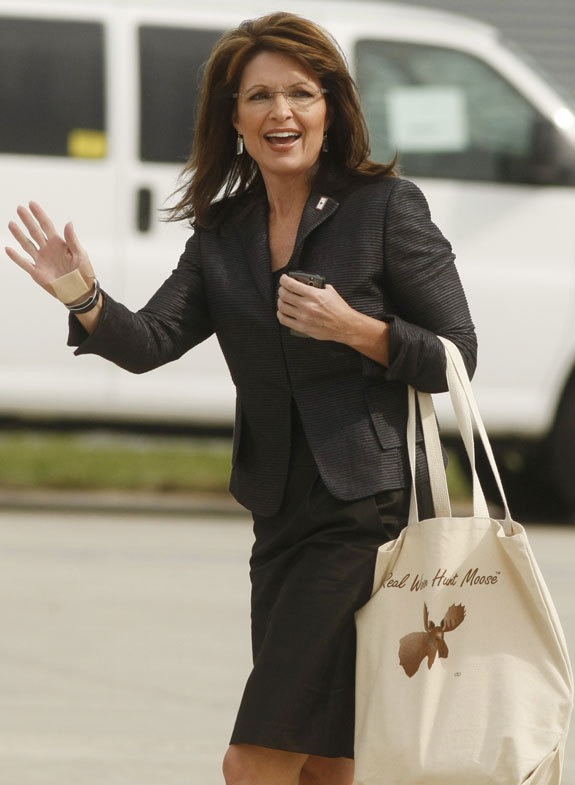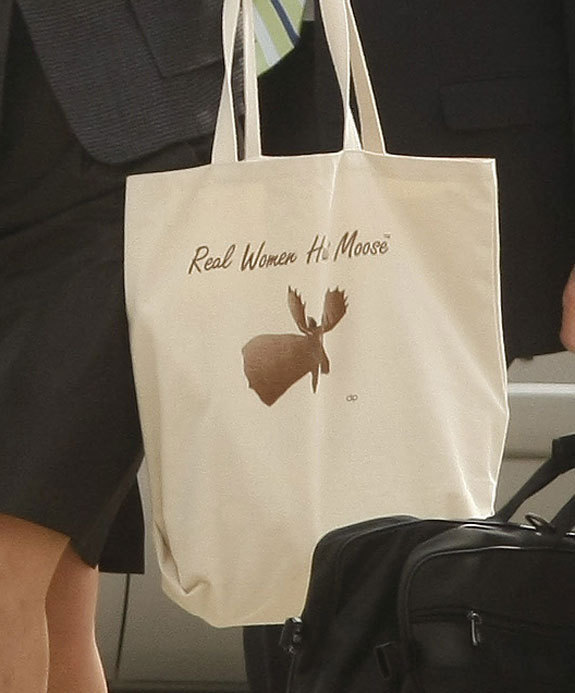 SUBSCRIBE AND FOLLOW
Get top stories and blog posts emailed to me each day. Newsletters may offer personalized content or advertisements.
Learn more