Photographs of a giant spider eating a bird in an Australian garden have stunned wildlife experts.
The pictures show the spider with its long black legs wrapped around the body of a dead bird suspended in its web.

Giant spider eating a bird caught on camera
The startling images were reportedly taken in Atheron, close to Queensland's tropical north.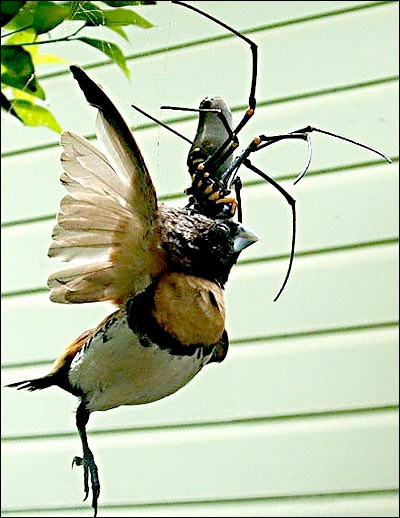 SUBSCRIBE AND FOLLOW
Get top stories and blog posts emailed to me each day. Newsletters may offer personalized content or advertisements.
Learn more