New York Post gossip columnist Cindy Adams — who has written about taking on Wikipedia founder Jimmy Wales before, but didn't divulge why — came clean in her column today: Wikipedia says she was born in 1925, and she swears she's not 83!
She writes:
P.S. from C.A.: Modern culture trashes everyone. Years back "SNL" zinged my husband and me. I'm told recently The Observer incorrectly observed I'm an octogenarian. That stems from garbage which Wikipedia's founder won't correct despite proof to the contrary. This founder - now looking to stick his icky Wiki into global marketing although the thing fosters lies - said to me only: "Untrue stuff about you might've been posted by someone who doesn't like you." So fix it?! No.
Wikipedia lists her birthday as April 24, 1925, but in September 2007, Radar listed her as 76.
Update Cityfile, which has Cindy as 78 in their listing for her, sends over the following voter registration records proving that Cindy was born in 1930 (and that she's a registered Republican):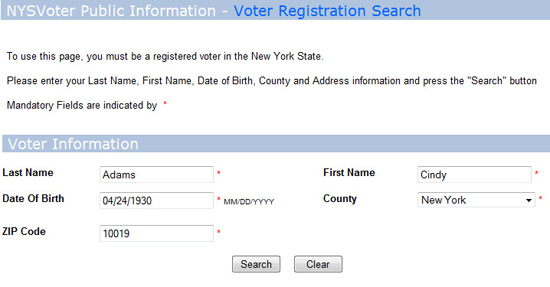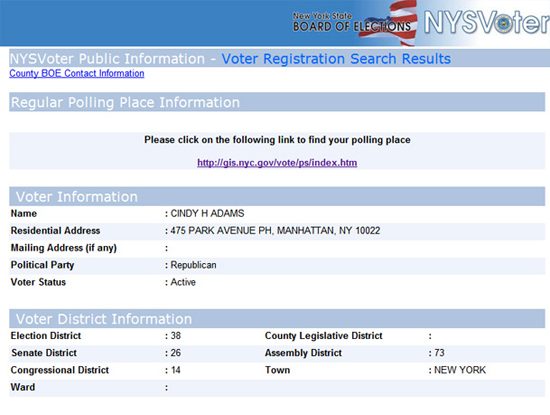 FOLLOW HUFFPOST