Naked Model Recession Trend: Fashion Magazines Forgo Actual Clothes (PHOTOS)
Today Refinery29.com quite rightly points out an ongoing trend in fashion magazines: no fashion!
Is it us, or have you been seeing a whole lot of skin lately? It all started with the spring/summer '09 collections, where hardly a show passed where we didn't see a gamine teenagers' barely-there breasts having their moment to shine on the catwalk. Yesterday in our mailbox, we received a the latest issue of the fashion/culture/art rag Gauvure magazine, featuring a 28-page spread of sorta-kinda-clothed models lounging around. It reminded us of Tar Magazine's debut issue which sported a 34-page Ryan McGinley spread featuring models, but not a stitch of clothing. We're sensing a more liberated and art-driven younger generation of mags storming the shelves, completely ignoring the old guard of label-drenched, consumer-centric pages. Are stylists and fashion editors running out of ideas or, even worse, have their budgets gone poof? Or maybe it's much simpler than that: is skin in?
For example: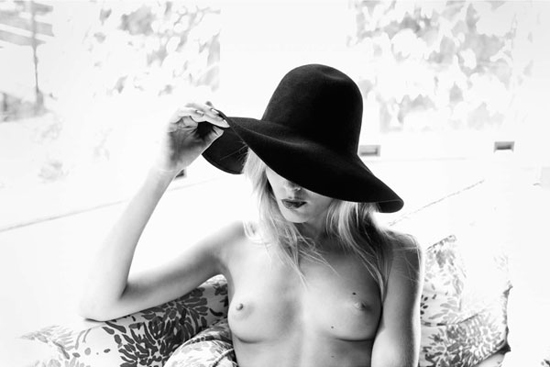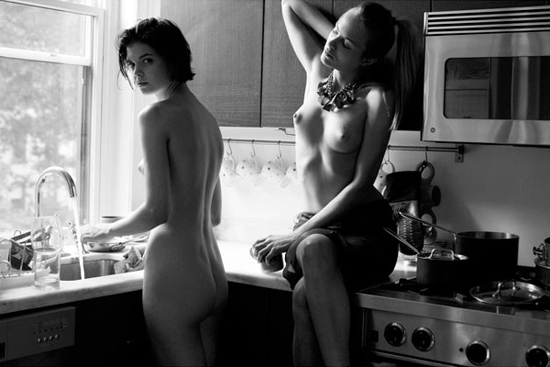 See the other naked model photos.